'Web marketing continues to play a critical role in helping businesses get noticed internationally.' Do you agree with this statement? Whether we talk about social media advertising or any other means, the end goal is to attract buyers and boost sales. However, you cannot get much return without investing a bit of money. Social media and search engine algorithms change all the time, making it a lot more challenging to be discovered.
A lot of entrepreneurs and business executives consider social media advertising to be an utter waste of time and other resources. What if I tell you that such practices inspire the majority of the buyers' decisions? Each year billions of dollars are spent on social media advertising, which is proof enough to see the potential of utilizing this strategy. Therefore, experts suggest both small and well-established multinationals prioritize social media advertising to attain annual sales targets, gain popularity within the industry, and grow sustainably.
Defining Social Media Advertising
These are ads shown to the users on various social media platforms. How many times do you use Facebook, YouTube, Instagram, or Twitter, on a daily basis? According to the findings of the research, the average social media usage adds up to more than 2 hours per day. Imagine the number of users belonging to your target audience that use these apps every day. Social media advertising simply presents your business to those prospects, creating awareness and attracting them to make inquiries.
What's important to note here is that social networks monitor the interactions of each user. All of the information discovered as a result is used to show relevant advertisements to the right users. Such methodologies lead to low costs of acquisition with incredible lead generation and revenue increments. Although, none of it is as simple as it sounds since social media marketing is an entire pool full of complications that ultimately contribute to favorable outcomes if handled well.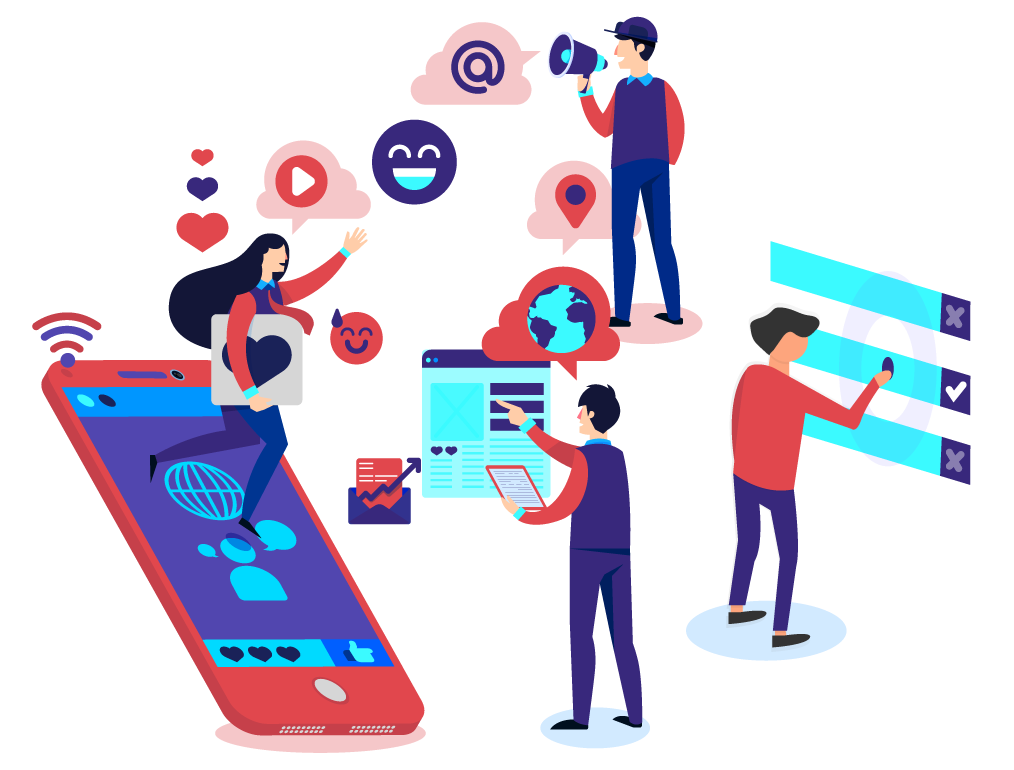 Follow These Steps To Create A Social Media Marketing Plan Effectively
Every endeavor requires careful strategizing if you want to succeed. No one can expect to go to a battle unprepared and return triumphantly. Here's what you can do to run a successful social media marketing strategy;
What Are You Trying To Sell?
If you sell multiple products, shortlist a single one that is most valuable to your business. A social media marketing plan should be about a popular product. You can find out the value of a product by the following method;
(i) Product - Cost of Goods sold - Return = Margin
(ii) Margin x Volume = Gross Profit/unit
You need to run ad campaigns for products that your clients mostly purchase. This will undoubtedly result in notable lead generation and an equally impressive rate of conversions. Putting ads of other items in your catalog on social media is fine if you have additional budget to spare. Otherwise, stick to the best-selling ones to enjoy agreeable results in the short and long run without uncertainties.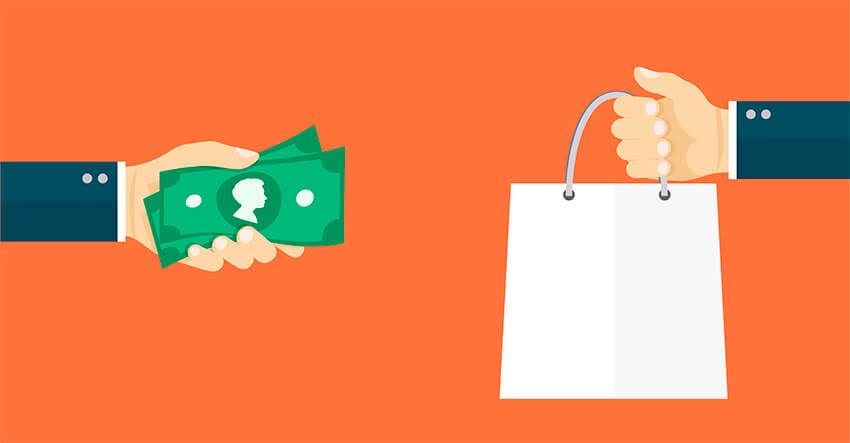 Be Creative Enough To Overcome The Limitations Of Social Media Platforms
What kind of restrictions am I talking about? It is apparent that this form of marketing is entirely distinctive from the conventional methods. Whether you want to use Facebook, Instagram, or any other app, they all have limitations. The only option for you to get over the unwanted barriers is to use your imagination and get creative. You only have a few seconds to grab your prospects' attention, or they are likely to scroll past the ad. So instead of coming up with an entire storyline while posting videos to promote your goods, why not sum it all up to make it an enjoyable and memorable experience for the viewers.
A lot of brands focus on hiring famous public figures for ads, thinking this is what drives sales. This is a completely wrong way of approaching things while engaging in social media marketing. It is vital to let your product do the magic on its own. Focus more on portraying why buyers should invest in your product and how it adds convenience to their lives. A study suggests more than 90% of users of social media apps use smartphones and not desktop computers. Hence, design an ad while keeping a profile of a mobile user in mind. This involves adjusting the size, graphics, colors, etc., accordingly.
Learn About Your Target Audience
Here, you have to realize that buyers are interested in the level of satisfaction your product delivers. A social media ad of any sort of item must depict the product adequately, what it does for the consumer, and how the customer finds it. After identifying your target audience, you have to learn about them.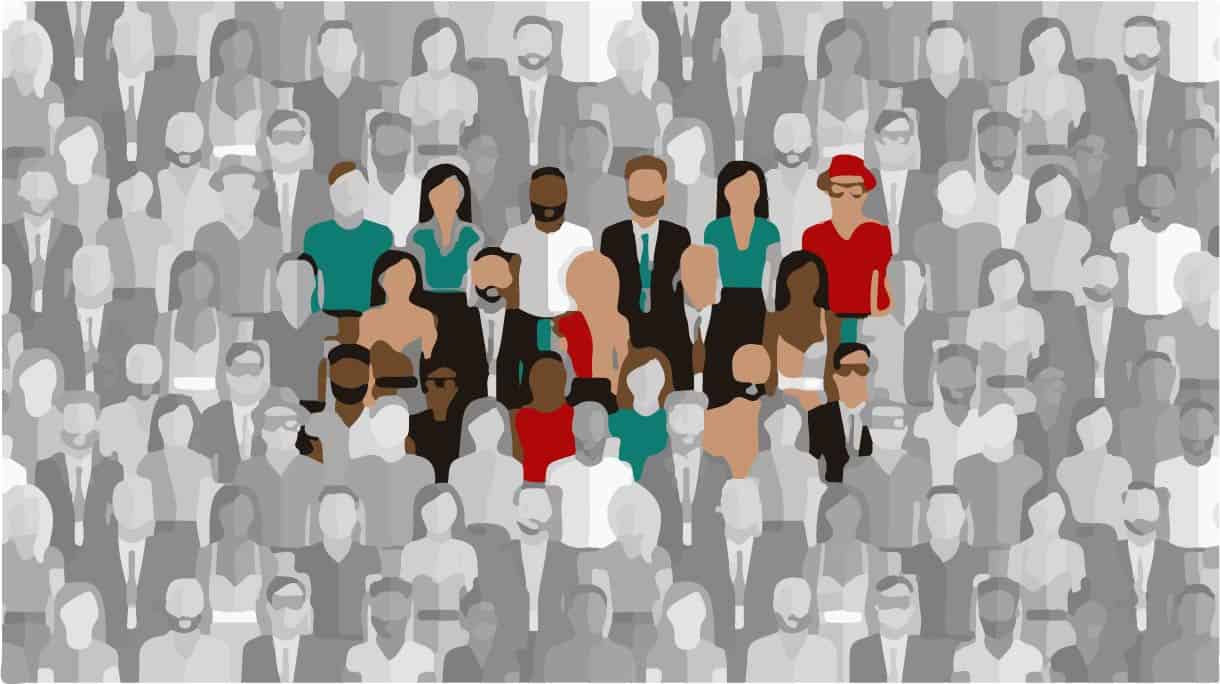 The best way of getting customer insights about your products is by reading the reviews submitted on various social media apps. Paying close attention to the online reviews proves extremely helpful in helping you understand the acceptance of your product within the markets. You can also check the social media platform to see which hashtags related to your industry are doing well. Assessing Google Trends and finding popular keyword searches also prove useful in learning what your potential customers are saying about the items you wish to advertise and sell.
Time To Create A Social Media Campaign
Once you have finalized a product and social media platform, the next step is to create a marketing campaign. Firstly, define your goals as it would help during the decision-making processes. You need to have objectives to focus on, or it is very easy to get lost in the middle of a campaign. Whether you want to boost brand awareness among the users, attract more followers, etc.
It is vital to keep everything you learned about your target audience in mind while designing a social media campaign. You need to use details, such as their age, income, location, preferences, profession, and more. These are all the points that can have an impact on the purchasing decisions of your potential customers. Most importantly, it is necessary to see if the marketing budget aligns with the requirements and goals of your campaign.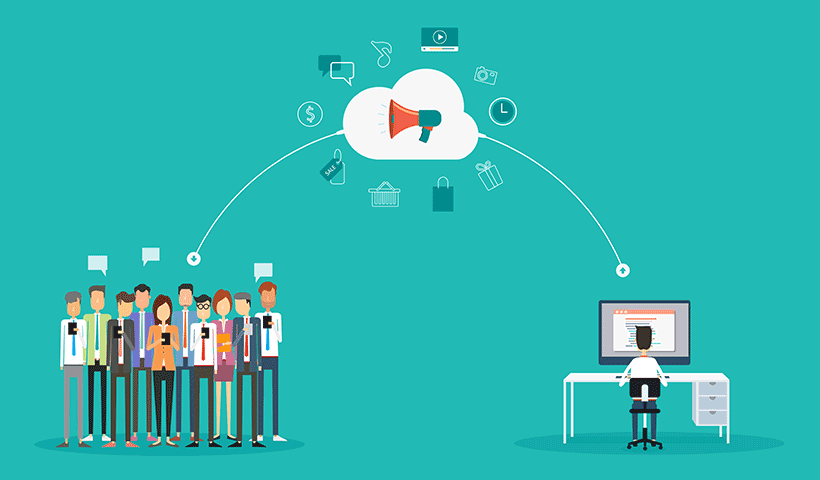 Assess Your Performance & Improve Accordingly
Planning and executing a social media marketing campaign is only the beginning. Perhaps, monitoring the progress constantly and introducing improvements is the most important part here. The goal of this strategy is to boost traffic and secure more sales. If you see steady growth in those statistics, your plans to put out social media ads are working. Otherwise, take a close look at your strategy to notice the loopholes and fix them to enjoy acceptable outcomes.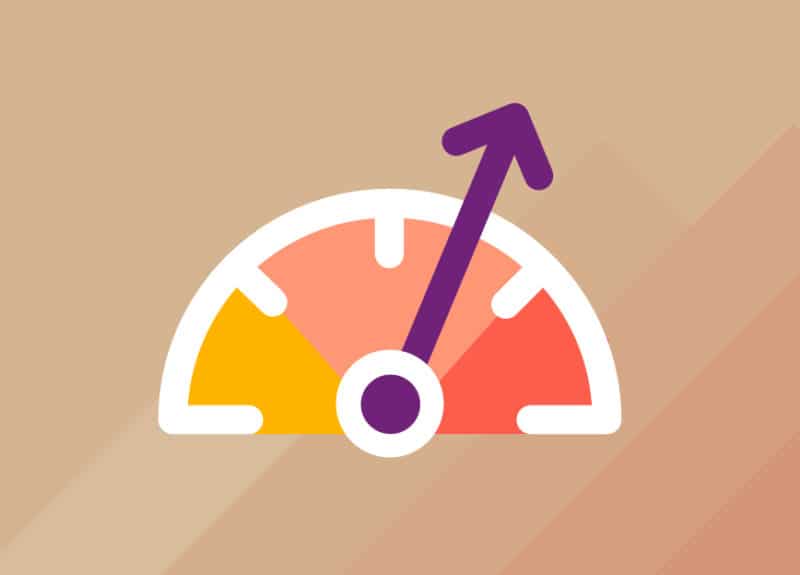 Let's Talk About Various Forms Of Social Media Marketing
Do you think it is right to say that magazines, television, and billboards are not the only mediums of marketing now? Digital marketing is continuously evolving and proving worthwhile for businesses. This development has resulted in the formation of numerous methods of marketing. They are as follows;
· Photo Ads
· Video Ads
· Messenger Ads
· Stories Ads
· Influencer marketing
It's crucial to realize that all of these mediums are equally impressive. Each has its own set of advantages and disadvantages that every marketer must be aware of. With photo ads, you need to use the same style and build a social media presence around it. Similarly, you have to upload engaging and short-length videos that deliver your message to the customers without boring them. Nowadays, you must have noticed how Facebook, Instagram, and even YouTube have introduced a feature that allows users to post stories. Each platform has a varying time limit for stories, so make your ad keeping that in mind. As far as messenger ads are concerned, these are displayed in chats of the target customers.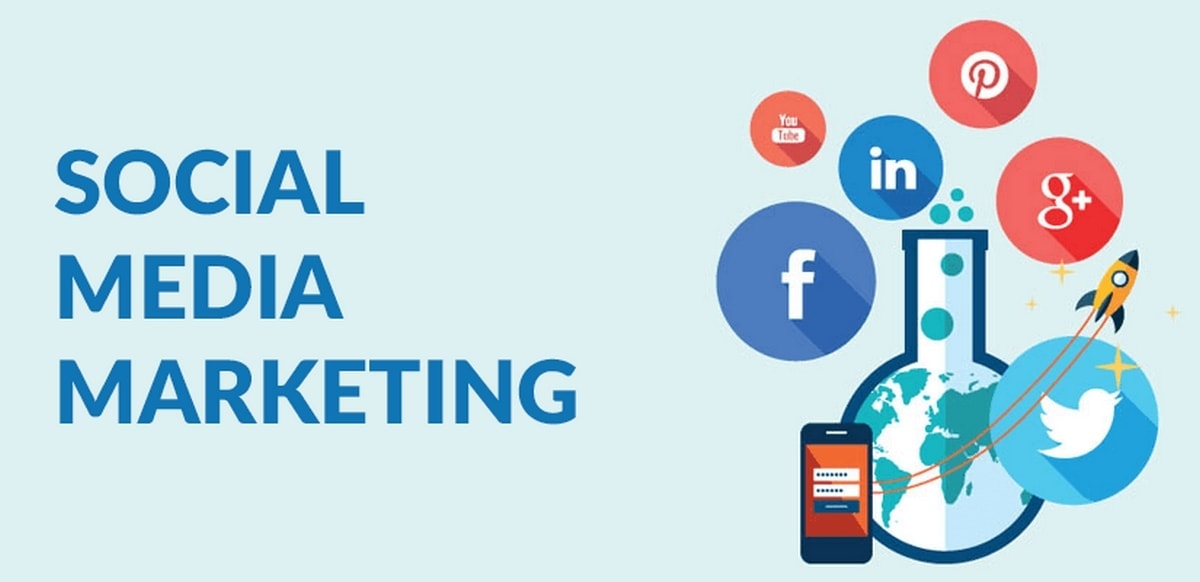 Is Working With A B2B Platform A Favorable Decision?
Do you know what a B2B eCommerce marketplace is? These are digital platforms where buyers and sellers from all over the world meet to finalize profitable deals. Foreign trade B2B platforms operate through exclusive online websites as well as smartphone apps which adds incredible convenience to the business activities of buyers and sellers. Since all dealings are online, there is no need for any party's representatives to travel and meet in person. B2B eCommerce has made agreements with international purchasing managers and suppliers a lot more cost-effective and efficient.
Now you have various options for managing a social media advertising campaign. The first one involves you manually selecting a social media platform and setting up the campaign yourself. It would indeed be an exciting learning experience that allows you to allocate the marketing budget as needed without any restraints. You can test out several strategies, develop a good sense of advertising, and introduce improvements yourself. Although, this would take an ample amount of time as no one becomes an expert on social media advertising overnight. Those with a limited marketing budget may choose this method.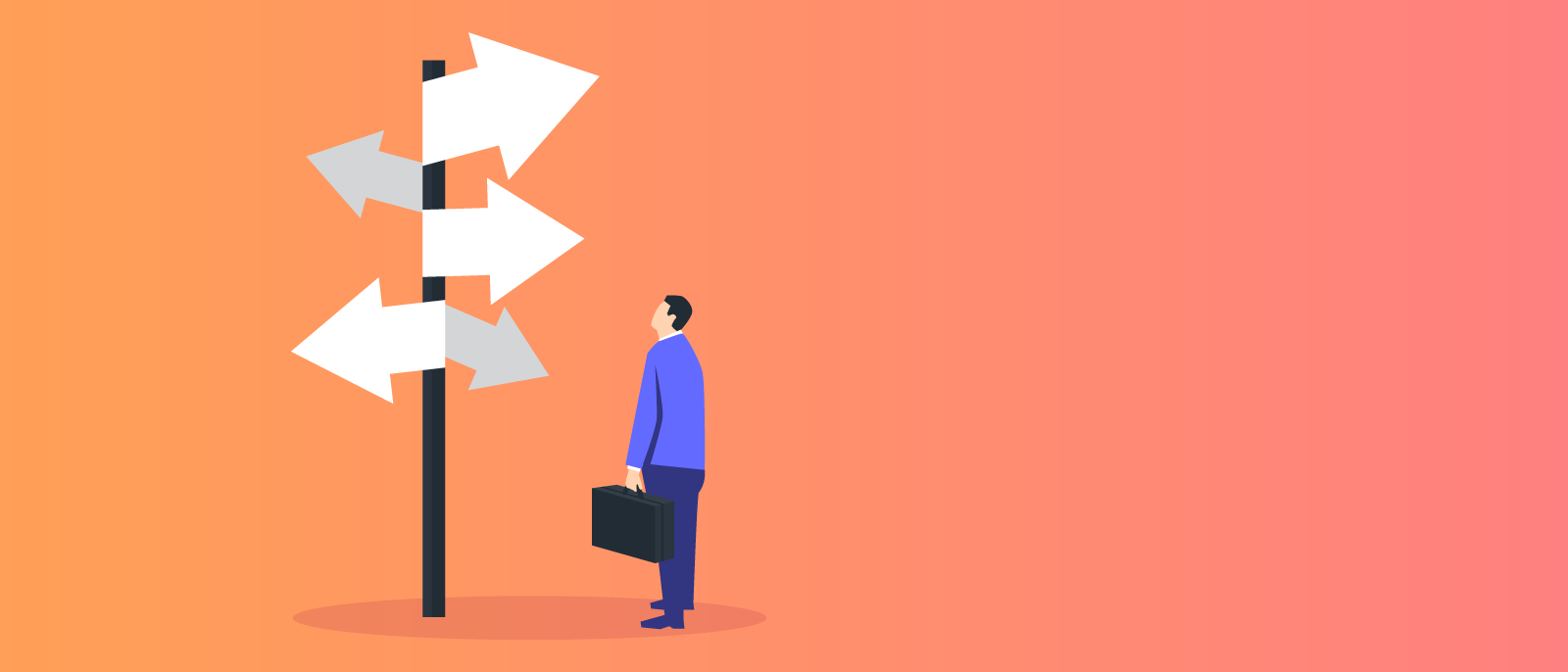 The second option at your disposal is to purchase automated software specifically designed to manage web marketing campaigns. While these prove notably helpful, you still have to bear the additional cost of buying third-party tools. You can find many social media marketing tools that are known for enabling businesses to run successful ads. A few examples include Buzzsumo, Buffer, and AdEspresso. Employing such resources saves a lot of time and ensures that all your marketing endeavors are optimized to prove beneficial.
Whoever wants to avoid the disadvantages of the first two options should go with the third one. Your last resort is to hire a company that provides services to manage social media advertising. This is where B2B eCommerce marketplaces come in to save the day. This isn't just an online way of selling goods, but a pretty practical one too. A B2B marketplace is a one-stop solution where there are no limits to how big your can clientele and business operations can grow. Wholesalers, manufacturers, suppliers, distributors, exporters, and even retailers can register at a B2B marketplace of their choice.
Why is B2B eCommerce often referred to as a one-stop solution? Here, you don't simply register, add products, and sit idle waiting for buyers to find your company by chance. B2B associates implement efficient and precious strategies relating to web marketing to attract those belonging to your target audience. A thorough analysis of the market is conducted to identify a business's prospective customer base. Each marketing campaign is optimized while keeping those profiles in view. They can also manage social media ads for your business while providing numerous other resources that prove beneficial to a great extent.
Web marketing and social media ads are all about boosting your company's visibility and creating awareness among buyers belonging to different parts of the world. This is precisely what a leading B2B platform, like TradeWheel, does for you. It is not just a third-party firm giving social media management services. Instead, it offers multiple tools and resources that open up the gateway to endless possibilities. Apart from running effective social media advertising campaigns for your business, a B2B portal can create a company website, perform SEO (search engine optimization), connect you with overseas buyers, offer assistance with the communication process, etc. It is safe to say that working with an international B2B trade platform proves worthwhile for businesses that have low budgets and big expansion plans. Are you ready to start your journey with TradeWheel.com?