Exporting products and services can be a lucrative venture, but it can also be challenging, especially when finding buyers. However, there are some activities that you can take up in your efforts to find buyers for your export business. In this article, we will explore some effective ways to get buyers for export and how you can implement them to grow your business.
Top Online Marketplaces to Find Export Buyers:
Fortunately, several online marketplaces canhelp you connect with international buyers and expand your export business worldwide. They provide a convenient and easy way for buyers to find and purchase products or services. By listing your products or services on these platforms, you will reach a wider audience and increase your chances of getting buyers.
Alibaba is the top online destination to help you find buyers for your export business. This e-commerce giant has been operating for over 20 years and is one of the largest B2B marketplaces today. It connects millions of buyers and exporters from around the globe under one roof. You can join Alibaba.com with a free, limited membership, but if you are willing to avail the full potential of the platform to maximize your export business, then you can subscribe for their premium membership. It will put you in the top priority about product listing, customer support, maximum visibility, and many others.
Tradewheel.com is the fastest-growing b2b platform where you can get buyers and importers from all around the world easily. It is based in the USA and operates internationally. This platform offers a range of specialized features for exporters to find their desired buyers, including a massive buy offer list, authentic trade leads, and more. Furthermore, they have international sales managers with vast experience and knowledge of various markets. They can help you identify potential buyers, establish relationships, and promote your products or services. They can also provide valuable insights into your target market's market, culture and business practices.
Trademap.com is a web-based platform that provides comprehensive trade data, a market analysis tool, and a directory of importing and exporting companies. The platform provides access to trade statistics from over 220 countries and territories, covering more than 5,300 products and 15,000 markets. The data is collected from official sources and is regularly updated to ensure accuracy and reliability. Trademap.com offers a variety of features and tools that can be used to explore and analyze trade data. Users can search for specific products, countries, or markets and view detailed trade statistics, including import and export values, quantities, and prices.
Kompass is a B2B online platform that provides a global business directory and search engine for companies and their products/services. It was founded in 1947 and has since expanded to become a global network of business traders. Today, Kompass operates in over 70 countries and has over 10 million registered companies on its platform. The website has various features to help exporters in finding importers and buyers. This platform offers export services to help businesses expand their reach into new markets. It has a comprehensive database of importing companies in various industries and locations. This platform also provides marketing solutions to help businesses promote their products and services, including email marketing, digital advertising, and content marketing.
Import Genius is an online platform that provides data and insights related to international trade. The platform offers users access to a global database of shipping records and import data to help them identify buyers and competitors in various industries. The platform allows users to search for shipping records and import/export data by company, product, or shipment. You can search for buyers by company name, product, or shipment on this website. This platform is a useful tool for businesses looking to gain insights into their competitors' or potential partners' international trade activities. The platform's database of shipping records and import/export data can provide valuable information for supply chain management, sales strategy, and market intelligence.
ExportPortal is an online platform that helps businesses worldwide connect, trade, and grow their business globally. The platform provides a secure and efficient way for exporters to sell goods and services across borders. It provides a user-friendly platform for businesses to list their products or services for the global audience. You can get access to a massive network of buyers, and trade leads via this platform easily. It provides guidance and support to help businesses comply with international trade regulations and standards. ExportPortal also offers logistics and shipping support to help businesses manage the transportation and delivery of their goods and services.
Trade.gov is the International Trade Administration's official website (ITA), a federal agency within the United States Department of Commerce. The website provides resources and information to help U.S. businesses expand their international trade activities and navigate the global marketplace. Trade.gov offers market research and analysis to help U.S. businesses understand the opportunities and challenges of different international markets. It provides guidance and resources to help U.S. businesses develop and implement export strategies, including information on export regulations, trade agreements, and financing. This website also provides matchmaking and promotion services to help U.S. businesses connect with potential partners and customers in international markets. This includes trade missions, business matchmaking events, and trade shows.
ExportHub is a global business-to-business marketplace that connects exporters with verified buyers worldwide. It is based in the USA and aims to provide a safe and secure platform for businesses to engage in international trade. It specializes in sourcing products from China, India, Pakistan, and other Asian countries. The website facilitates trade operations between businesses and offers several features to assist exporters. You can use ExportHub to promote your products and services, find potential buyers, and access market intelligence and insights.
Attend Trade Fairs and Exhibitions
Trade fairs and exhibitions are among the most effective ways to meet potential buyers and develop business partnerships. Researchand determine which trade fairs or exhibitions are relevant to your industry and target market. Prepare a strong sales pitch and promotional materials to attract customers. You can also use these events to network with industry professionals worldwide.

Social Platforms
Social media is a powerful tool for promoting your business and connecting with potential buyers. Social platforms like Linkedin, Facebook, LinkedIn, Twitter, and Facebook to reach potential buyers and build your brand reputation. You can create a strong online presence by regularly posting updates, engaging with followers, and sharing valuable content on these platforms. You can also use paid social media advertising to target specific demographics or markets.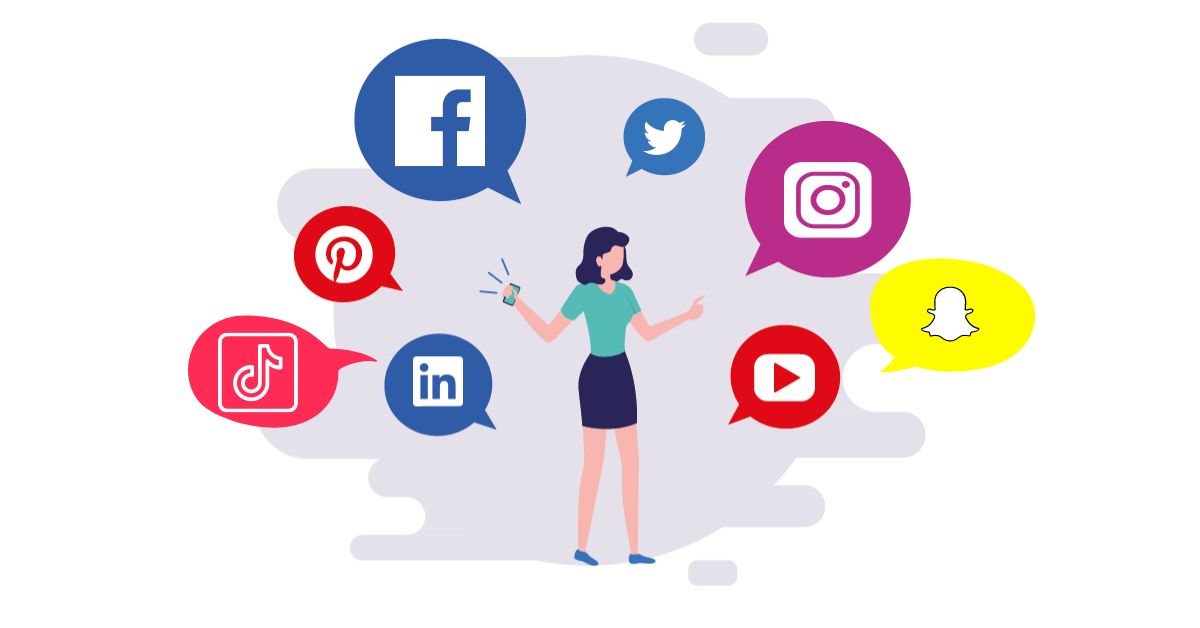 Research And Cold Outreach
You can conduct market research and identify potential buyers by researching companies that need your products or services. Then, you can contact them directly via cold outreach via email or phone. Tailor your message to each potential buyer and explain how your products or services can benefit them. You can also offer free samples or trials to entice customers to try your products or services.
CONCLUSION
In conclusion, getting buyers for your export business can be challenging. Still, implementing these effective strategies can increase your chances of finding potential buyers and growing your business. You must also do your own research to find the best option that suits your business needs and objectives. Also, bepatient, persistent, and proactive in your approach, and don't be afraid to try new things to find the right buyers for your products or services.