GOLF: THE SPORT OF KINGS
Golf is a sport and a social and recreational activity that people of all ages and skill levels can enjoy. Ithas also beencalled the "game of kings" because it was historically played by royalty and aristocrats. It's a game that offers physical and mental challenges, often played in picturesque settings, making it a unique and cherished leisureactivityfor many.Themarket size of golf courses and country clubs in theUSA is currently valued at around27.24 billionU.S. dollars. This game'simportance extends beyond the fairways and greens. It encompasses economic, social, cultural, and health-related aspects that influence individuals and communities globally.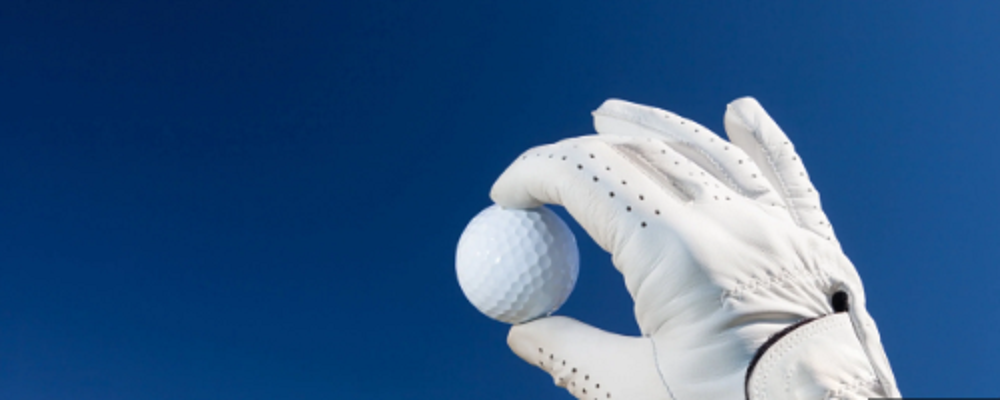 FIND

THE

BEST GOLF WHOLESALE DISTRIBUTORS ON B2B WEBSITES
Thegolf industry has a substantial global presence.For businesses looking to establish themselves in the golf market, partnering with reliable wholesale golf suppliesdistributors is essential. They are crucial in ensuring a steady supply of golf equipment, apparel, accessories, and more. Today,B2Bplatformshave emerged as valuablesourcesfor connecting businesses with reputable golf wholesale suppliersworldwide.
BEST B2B PLATFORMS FOR CONNECTING WITH

GOLF EQUIPMENT WHOLESALE DISTRIBUTORS
Alibaba isthe world's largestB2B platform that boasts an extensive range of products and suppliers, including golf-related merchandise.With millions of users on board, it has become the top choice for sourcing wholesale products.Businesses can explore the platform's expansive inventory and link up with golf wholesale distributors from all corners of the world.Alibaba allows to filter suppliers based on various criteria like product category, minimum order quantity, and location.The website also provides detailed supplier profiles, customer reviews, and ratingsthat assistbusinessesinselectingthe rightpartners.
ForBusinesses seeking trustworthy golf equipment distributors,Tradewheel.com provides avast network to connect with. It is one of the best b2b trading platforms that operates globally, having a massive base of users in all regions of the world. With a dedicated wholesale section, it offers an extensive range of golf clubs, apparel, accessories, and more at discounted prices. Moreover, the suppliers here have low MOQ requirements, making ordering in your desired quantities easier. Tradewheel.com's enormous inventory and reputation for quality make it a go-to choice for those buying golf equipment in bulk.
GolfEtail is another top-tier website that caters to both retail and wholesale buyers. Known for its competitive pricing and exceptional customer service, GolfEtail offers a curated collection of golf supplies, including clubs, bags, apparel, and more. The platformensures that retailers can access premium products at discounted rates, enabling them to provide customers with high-quality options. The website's commitment to customer satisfaction and reliable shippingmake it anidealchoice for sourcing golf supplies.
For those interested in customizing and building their golf clubs, GolfWorks is an excellent resource. This website offers a vast range of golf equipment at wholesale prices andcomponents and tools for club fitting, building, and repairing. This is a great option for professionals or businesses offering personalized golf club solutions.
Global Sources is another popular B2B website that hosts a wide array of golf club wholesale distributors.This platform offers a comprehensive directory of suppliers, manufacturers, and exporters from around the world. From golf clubs and bags to apparel and accessories, you can find a plethora of products to suit your needs.The site also offers seasonal promotions and discounts, making it an attractive option for bulk purchases.
DHgate stands out as a versatile online marketplace that connects buyers with sellers offering wholesale goods across various industries, including golf supplies. Retailers can explore a wide array of suppliers offering golf clubs, accessories, clothing, and training equipment at competitive prices. DHgate's rating and review system allows buyers to assess the reputation of different sellers, promoting transparencyand reliability. DHgate can be anexcellentchoice for small businesses or individuals looking to sourcefrom reliablegolf accessories wholesalesuppliers.
GlobalGolf Wholesale is a reputable platform that offers a vast selection of golf equipment, apparel, and accessories at wholesale prices.Thewebsite makes iteasierfor retailers to navigate through different categories and brands. From drivers and irons to golf balls and training aids, GlobalGolfprovides a comprehensive range of products to suit various preferences and budgets.
Wholesale Central is a platform dedicated to listing wholesale suppliers across various industries. It features a dedicated sports and recreation category, including golf-related products. Businesses can search for golf supplies wholesaledistributors, view their product catalogs, and contact them for all their procurement needs.
HOW TO CHOOSE THE RIGHT GOLF WHOLESALE DISTRIBUTORS
Choosing the right golf wholesale distributor is crucial for your business success. Here are some stepsthat can help you
Product Range:
Assess the range of golf productsa wholesale supplieroffer. A good distributor should have a diverse and comprehensive product catalog that meets the needs of your target customers. Consider whether they offer a wide variety of golf clubs, accessories, apparel, and other related items.
Pricing:
Choose the distributor that is offering market competitive rates. You can compare different wholesale suppliers and find out the one that suits your budget the best.
Quality of Products:
Ensure that the distributor provides high-quality products. Read reviews, ask for samples, and consider ordering a small batch of products to evaluate their quality firsthand.
Reliability and Reputation:
Look for distributors with a solid reputation for reliability. Check for customer reviews and testimonials. A reliable distributor will consistently deliver products on time and in the condition promised.
Communication and Support:
Ensure the distributor has responsive customer support and clear communication channels. This will be crucial when you need assistance or have questions.
SUMMING UP
B2B websites have revolutionized the way businesses connect with wholesale golf equipmentsuppliers.With the right approach, B2B websites can be powerful tools for businesses to establish successful partnerships with top golf wholesale distributors, ultimately enhancing their offerings in the golf market.The above-mentionedplatforms offer an abundance of optionsto choose from. However, take your time to thoroughly evaluate your options and choose a distributor that aligns with your business goals and values.