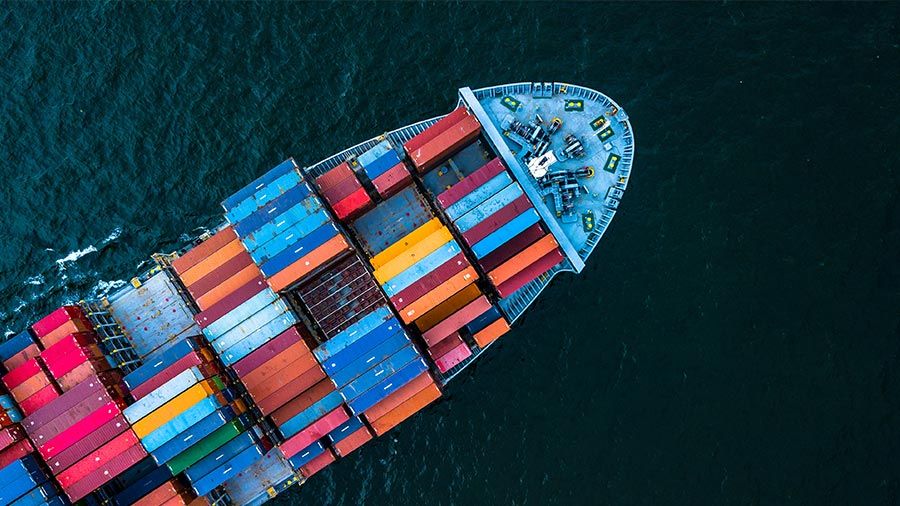 Firstly let's talk about what an export business is. It is a type of business where you sell products to a country or city other than the one where the said goods were manufactured. It seems like most exporters are big companies when in reality more than 76 percent of exporters are small-medium enterprises. If you want to start an export business you need to work on some very basic things. To get things started, you need a complete understanding of the industry and the process of export to the United States.
Why choose China to export goods to the USA? Because if you are importing computer parts, consumer electronics, home appliances, watches, fitness equipment — or a multitude of other products — you'll quickly find that there is barely any notable manufacturer outside of China. They are either completely non-existent or few and far in between.
In this article, I will explain to you how to start an export business from scratch, as it can be quite hard to decide what to sell. I would suggest that you choose an industry you are aware of, instead of choosing a product that is completely new to you.
Decide what type of export business you will start:
As an exporter, you can choose three main types of business operations. They all serve a different purpose and aspect to the market. They are mentioned below:
EMC
An export management company: These businesses hold the task of marketing and selling products overseas at a slightly higher price. Such a company makes money by selling products to domestic businesses that are not willing to work overseas.
Export Merchant
An independent contractor who purchases products directly from producers and then sells them to international countries is an export merchant.
ETC
Export trading companies: They seek out specific goods to fulfill the needs of their overseas buyers.
Figure out what product you will sell:
Design an outline to research which product will be more beneficial to your business. Another important aspect is to choose a product with already strong demand in the overseas market. The product should be unique, low priced, and should be of a higher quality as compared to the competitors. Exported goods can be classified into three categories:
Unavailable in a foreign market:
Your target country does not have this product and is opting to import goods from other counties to fulfill its demand. For example, Iceland does not produce pineapple so it has to import them from other countries.
Source Reputation:
These are exotic goods, which are considered to have higher quality and unique taste if they are acquired from certain foreign locations. For e.g. Swiss Chocolates, Italian shoes, etc.
Lower Price:
Products that can be manufactured at a cheaper price in another country as compared to the target country. Chinese electronics, Bangladeshi garments, etc.
Choosing the most suitable buyer/importer:
This is one of the most key elements of an exporting business. You need to look for a reliable importer. A good buyer/importer is an asset. If you find a buyer who understands your requirement and is able to comprehend your way of business, then you have solved half of your problems in the exporting journey. A good importer is not just for one business deal, once you have found the best of the best business buyer you are going to want to make business deals with the same importer again and again. Some businesses suffer greatly at the start if they don't find the best buyer and which is why it's important to look for them in the right place. B2B platforms are the most reliable way to meet verified buyers from the USA. Below I'm mentioning some of the widely used B2B platforms well-liked by many businesses all across the world.
· Alibaba.com: The platform is a China-based online B2B trading forum. It is a dynamic e-commerce portal that offers E-Commerce services, for almost all industries related to any field.
· TradeWheel.com: It is a US-based B2B portal. It hosts millions of American wholesale buyers and importers. This will be the best choice for you to find buyers for your exporting business. You can use this website to display your inventory in front of an international audience. They also offer excellent quality leads from all over the world.
Understand your target consumer:
In order to remain the best exporter in your industry, you need to spend lots of time researching and innovating your trading methods. The more you know about your target audience, you will get more chances of survival in the cutthroat world of business. Research their wants, keep an eye out on the new and updated technologies, stay in touch with your buyers, pay attention to their feedback to make your products stay on the top. This process will be perfected after some trials and errors along with interaction with your target market. With intense research, try and learn about:
· Application and marketability of your product in the target country.
· Feedback of your target user who actually uses your products
· Economy and purchasing habits of your target country
· How to widen the horizon of your sales channel through distributors, wholesalers, retailers, etc.
CONCLUSION:
By staying ahead of the new trends and advancements you can truly have a business that is 100% profitable. It is important that you maintain integrity and in order to lower the price, you don't give up on the quality of the product. Many such businesses couldn't even last a year because of strict laws imposed by the United States International Trade Commission.