Cross-border trade sounds attractive, yet most of us consider it a time-consuming and exhaustive task.
Businesses that want to expand their operations need to focus on international opportunities than just replying to local buyers. They need to attract buyers from other countries, understand their business requirements, develop a plan to satisfy their needs, and do a million other things to get started.
It is safe to say that the traditional methods of trading are not going to cut it this time.
Why? Here are a few simple reasons
Old ways of selling products globally are inefficient and often ineffective.

There are many uncertainties involved.

Traditional techniques take up a lot of resources and do not secure promising returns, leading to substantial losses.
The most important reason old practices of selling products internationally are not feasible is that the world has moved on. Today, business activities are more internet based.
E-commerce is growing at an exponential rate as companies are increasingly utilizing digital means to purchase and sell products everywhere.
What Is B2B E-Commerce?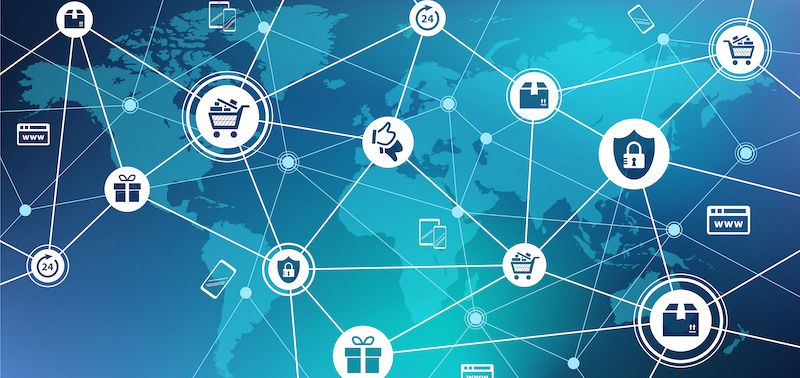 A simplified explanation of B2B E-commerce is that it is a modern trading method that connects businesses. Allowing them to purchase and sell products in bulk from each other via digital means. Take any B2B platform, whether it is Alibaba or TradeWheel. They all have exclusive online websites with mobile applications. You can use these channels to contact the representatives of the selected B2B platform. Here are the different types of B2B;
Wholesale: Businesses purchase goods in bulk from manufacturers or distributors at a lower price and sell them to retailers.
Manufacturers:These entities produce finished goods using raw materials and sell them to wholesalers or other producers.
Distributor:This is someone that collaborates with the manufacturers to bring in sales and manage the flow of goods from factories to the markets.
When these activities occur digitally, the prospects of growth and development become higher. B2B E-commerce also allows wholesalers, manufacturers, and distributors to display their products effectively. An online makeover proves worthwhile for a business as it automates everything, creating a smooth buying experience for the purchasing managers.
Online Communication Boosts Efficiency & Saves Resources
An efficient strategy is when the output is greater than the value of the inputs combined. A boost in efficiency is one of the primary goals for any business. B2B E-commerce automates the logistics behind sales. A seller can communicate through B2B websites/apps with its target audience. It means you only need to have fast, uninterrupted WIFI connected to a laptop or smartphone to finalize profitable deals.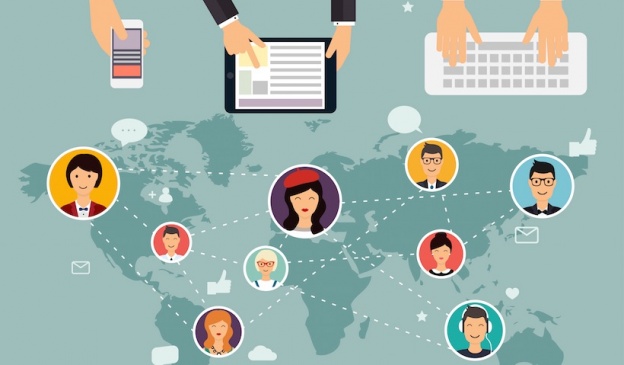 B2B E-commerce entertains the needs of every industry, ranging from industrial raw materials to cosmetics. You can sell fruits, vegetables, apparel, shoewear, glass items, plastic goods, rubber, and everything else. A typical B2B website contains separate categories to display products individually. It makes it easier for buyers to go on a learning spree, compare products, analyze each seller's offerings, and make fruitful decisions accordingly.
Isn't that one of the many objectives of a company? To add convenience to the lives of buyers wherever and however possible. B2B portals show your products on their websites, giving you the option of adding detailed descriptions for buyers' knowledge. Once you start working with a B2B marketplace, its representatives provide assistance in many ways. They can negotiate with prospective buyers if a language barrier is causing miscommunication.
B2B associates keep monitoring and analyzing your business's growth. They remain steadfast in helping you learn about your target audience, optimize strategies, and ease the communication process. Online negotiations through a streamlined channel, i.e., B2B marketplace, prove resourceful. You can reply to a buyer from anywhere in the world. It is also possible to have dialogues with your customers over social media platforms incorporated within B2B E-commerce.

In the business sector, communication is not restricted to the talks you have with the buyers. It also relates to how you are presenting the products to the market. Whether or not you succeed in getting your message through to the potential buyers dictates the inquiry and sales graph. B2B E-commerce delivers on its promises by implementing various online marketing strategies. Social media advertising, website development, SEO (search engine optimization), and other tools are mainly utilized here.
The practices of a B2B marketplace lead to optimized operations with reduced uncertainties and guaranteed returns. These firms are aware of the best ways of portraying your products online to buyers. Working with a foreign trade platform makes your business competitive. It puts small and mid-size enterprises in the same league as multinationals. Let's be realistic; you are not the only one selling sportswear or industrial equipment. Adopting modernized methods means adjusting your business operations according to the era. The trends change with time; you have to be willing to adapt or fall behind in the race.
List Of The Leading Names Within The B2B Industry
Hundreds of names pop up when you search for a B2B marketplace. Needless to say, it often leaves people wondering which platform they should choose. They all look the same and offer similar services. While your confusion is understandable, there is a way you can easily differentiate between the best B2B portals and the weak ones.
ERP refers to 'Enterprise Resource Planning.' It is software used by establishments to manage business activities on a daily basis. ERP integration synchronizes every department of your business, creating a streamlined transfer of data. The benefits of this are as follows;
One source of truth

Greater Accuracy

Making detailed analysis becomes seamless.

Higher productivity

Effective data sharing between teams
Better accessibility to information proves helpful during multiple decision-making processes. A competent B2B E-commerce marketplace offers good ERP integration services. It is a factor that many people overlook, thinking that a user-friendly B2B website/app with positive reviews is enough to succeed in cross-border trading.
Customer resource management (CRM), sales, marketing, electronic data interchange (EDI), finance, and other departments in a business are connected by ERP integration. This level of automation is a necessity for any company that wants to grow sustainably in the 21st century. So the next time you compare a B2B marketplace, make sure it facilitates your business with proficient ERP integration.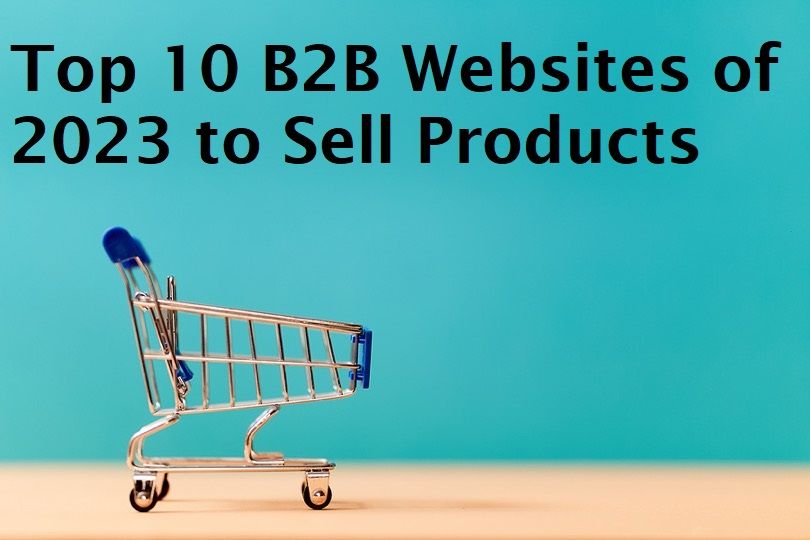 Meanwhile, here's a list of the leading B2B E-commerce marketplaces where you can easily indulge in the international trading of products;
Alibaba

Amazon

Tradewheel.com

DHGate

ECVV

iOffer

HKTDC

EC Plaza
When it comes to reliable and influential B2B services, each platform mentioned here is a master. Millions of buyers and sellers close deals through these marketplaces every day. Most of them have been operational for over ten years. Regardless, every firm has earned its place at the top by consistently satisfying the needs of businesses that depend on them to contact buyers worldwide.
It does not matter which sector you operate in. B2B platforms encompass all regions of the world, even remote areas. The B2B portals mentioned above can connect you with authentic buyers interested in placing sizeable orders. You can also retain customers and build a diverse clientele by maintaining a steady supply of high-quality goods. Hence, B2B E-commerce is often referred to as a one-stop solution that allows you to reap the benefits in the short and long run.
Final Verdict
Do you acknowledge the capabilities of a B2B marketplace in boosting your business's growth? It is time for you to decide and choose a platform to get started. B2B E-commerce is the future of cross-border trading. You have been waiting for this opportunity to venture into the international markets. Seize it to become a globally recognized wholesaler, manufacturer, or distributor that buyers consider and recommend to others.