In today's digital age, the beauty industry is about the products themselves and how they are presented and delivered to consumers. In this regard, packaging plays a crucial role in preserving the product's quality and conveying the brand's identity and values. Cosmetic packaging is currently in high demand, and its global market is expected to be valued at $70.94 billion by 2030.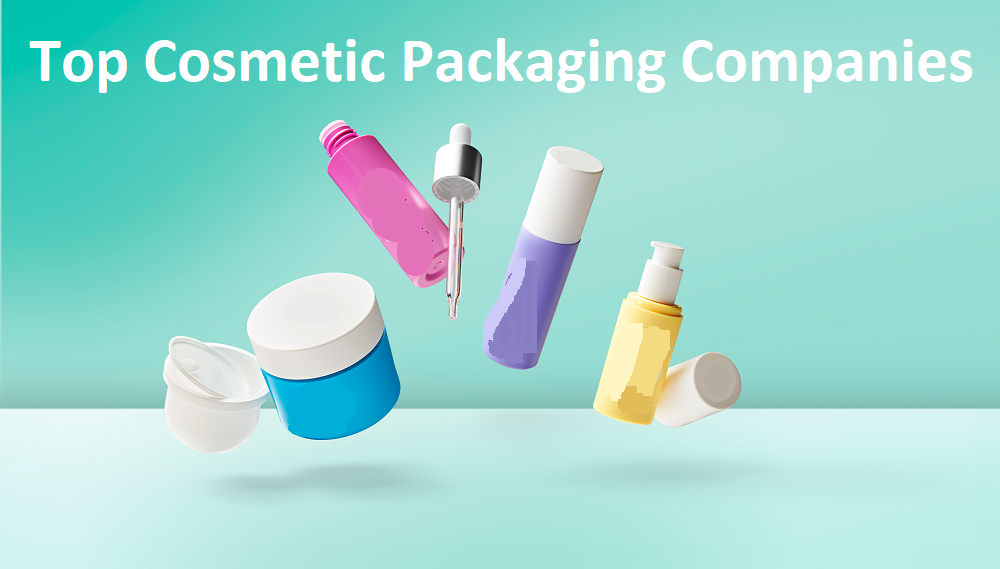 This article highlights some of the top skincare packaging wholesale distributors and companies at the forefront of the cosmetic industry.
Top Cosmetic Packaging Companies
Some things women just can't live without. Aside from indulging in the best types of chocolates, women also deeply love good cosmetics. And if these great skin-loving formulas are packed in luxury packaging containers, they become irresistible.
Here is a list of top companies where you can purchase trendy cosmetic packaging products easily:
Tradewheel.com is a highly reputed online marketplace and is known for its extensive array of products and suppliers. From bottles, tubes, and jars to intricate dispensers, businesses can explore a plethora of packaging options that align with their brand aesthetics and functional requirements. The website features a massive list of leading international cosmetic packaging companies providing you access to the global market. Tradewheel.com is also well-liked in the business community due to its highly affordable pricing options and secure trade environment. The platform's vast network of suppliers ensures that businesses have access to a diverse range of packaging solutions.
Kesiyu (Zhejiang) Packaging Co., Ltd. Are the leading cosmetic packaging manufacturers based in China. They are known for thier diverse range of packaging solutions, including those tailored to the cosmetic industry. Their packaging solutions cover a wide spectrum, from bottles and jars to caps and closures. The company is actively working on developing sustainable alternatives, such as biodegradable and recyclable materials, to reduce the environmental impact of their products.
Birstone Inc specializes in creating packaging products that combine style and functionality. This company is based in china and is always ready to provide its clients with the best packaging solutions. Their innovative designs ensure the product's longevity and ease of use. This platform also places a strong emphasis on sustainability, offering eco-friendly packaging options that resonate with environmentally conscious consumers. With an export percentage of 100% this company has become the most sought-after in the business community. You can expect convenience, customization, and cutting-edge designs from them.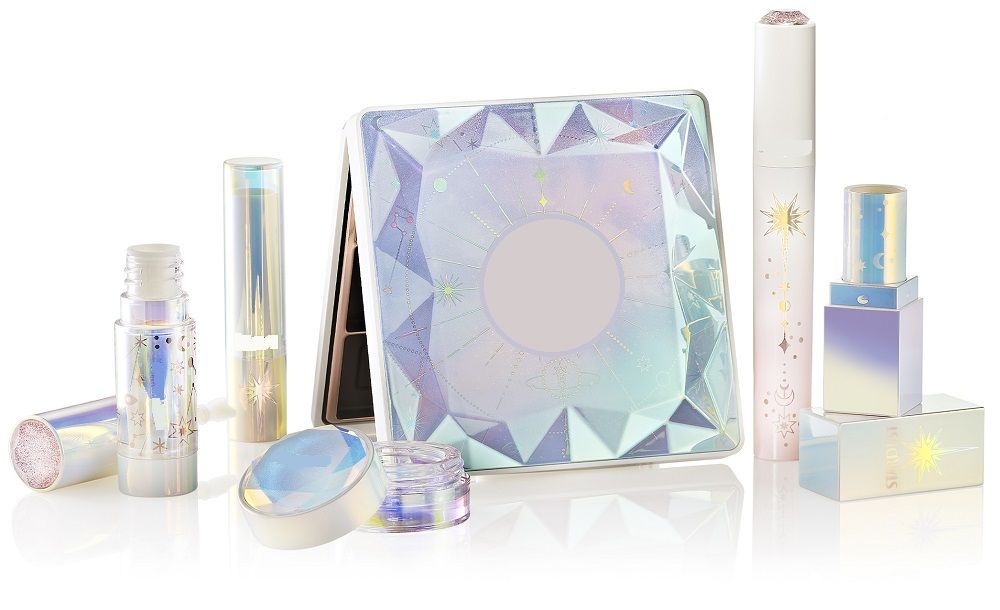 Furkan OFFSET is known for its cutting-edge cosmetic packaging designs that cater to both emerging and established beauty brands. The company offers an array of options, from traditional packaging formats to innovative ones. This company is also is making strides in sustainability by introducing eco friendly packaging solutions. It provides cosmetic brands with a plethora of options to create packaging that is according to their specific requirements. The option to order in smaller quantities makes it particularly attractive for startups and niche beauty brands.
Kertland is a top international trading company based in Hungary that us highly reputed for high-quality cosmetic packaging supplies. They cater to various cosmetic product types and offer an extensive range of options to choose from. Furthermore, they are providing competitive skincare packaging wholesale rates in the market.
This china based wholesale skincare packaging company offers an extensive range of options to cater various business needs. With a focus on quality and customization, they empower brands to find the perfect packaging solutions that complement their products and resonate with their target audience. They are ideal for businesses seeking packaging that aligns seamlessly with the demands and expectations of the beauty market.
They are the leading wholesale cosmetic packaging suppliers internationally. With a focus on quality and aesthetics, they offer the convenience of browsing and selecting packaging solutions online. Businesses can explore a wide variety of packaging materials, designs, and customization options to meet their specific needs.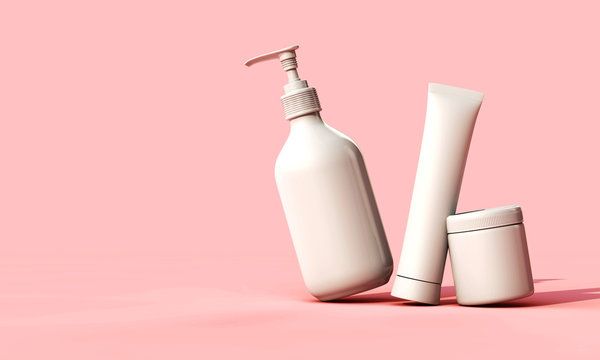 With a global presence spanning over 35 countries, the Albéa Group is a leader in cosmetic packaging solutions. They specialize in various packaging formats, including tubes, bottles, dispensers, and more. Albéa is known for its dedication to sustainable practices that emphasizes recyclability and reduced environmental impact. The company's commitment to innovation and eco-friendly solutions has earned it a top spot in the cosmetic packaging industry.
Amcor is the top-rated cosmetic packaging wholesale exporters in the usa and multiple other regions of the world. Their expertise lies in creating flexible and rigid packaging that enhances the aesthetics of cosmetic products while ensuring their protection. Amcor places a strong emphasis on sustainability and has made substantial strides in reducing their carbon footprint through initiatives such as lightweighting and incorporating recycled materials into their packaging.
AptarGroup is renowned for its innovative dispensing solutions that cater to various industries, including cosmetics. Their dispensers and closures not only provide convenience but also maintain the product's integrity and prolong shelf life. The company's dedication to sustainability is evident in its commitment to reduce plastic usage and increase the use of recycled and bio-based materials in their packaging solutions.
HCP Packaging specializes in creating luxury packaging for cosmetics and skincare products. Their designs often combine functionality with aesthetics, offering brands the opportunity to create a unique and memorable unboxing experience for consumers. HCP is also embracing sustainability by developing packaging solutions that are reusable, recyclable, and made from eco-friendly materials.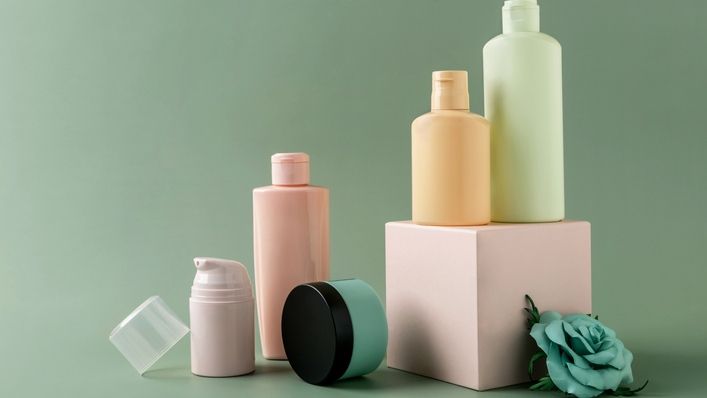 Quadpack is a packaging manufacturer that collaborates closely with beauty brands to develop custom packaging solutions that align with their branding and product requirements. Their offerings include innovative designs, sustainable materials, and a focus on reducing waste. Quadpack's emphasis on customization and sustainability has garnered them a reputation as a go-to partner for brands looking to make a statement through their packaging.
What Is The Best Packaging For Cosmetics?
Here are some considerations to keep in mind when choosing the best packaging for cosmetics.
Functionality:
The packaging should effectively protect the product from environmental factors like air, light, and moisture. It should also be easy to open, use, and dispense the product.
Aesthetics and Branding:
The packaging is often the first thing consumers see, so it should align with your brand's identity and values. High-quality and visually appealing packaging can attract attention and communicate the product's quality.
Practicality:
Packaging should be convenient for consumers to use. This includes considerations like pump dispensers, applicators, and travel-friendly sizes.
Cost-Effectiveness:
Packaging should fit within your budget while still providing the desired level of quality and appeal.
Size and Portability:
Consider the size of the product and its intended use. Travel-sized products might require more compact and leak-proof packaging.
SUMMING UP
In the digital era, where aesthetics, personalization, and sustainability are paramount, these top cosmetics packaging companies are revolutionizing how beauty products are presented and delivered to consumers. With customization options and a commitment to eco-friendliness, these platforms empower cosmetic brands to create packaging that not only protects their products but also leaves a lasting impression on consumers in a world where online shopping reigns supreme.