Due to onion's versatile use in a variety of dishes, it is one of the most demanded vegetables in the world. Onion demand is forecasted to grow at around 5.1% in 2031. On the other side, most businesses are also struggling to find onion suppliers who can maintain their quality standards consistently in the longer run. External factors like weather, shortages, and transportation also make a direct impact on its price fluctuation. In such a market, most businesses prefer to use online B2B sites to get good deals.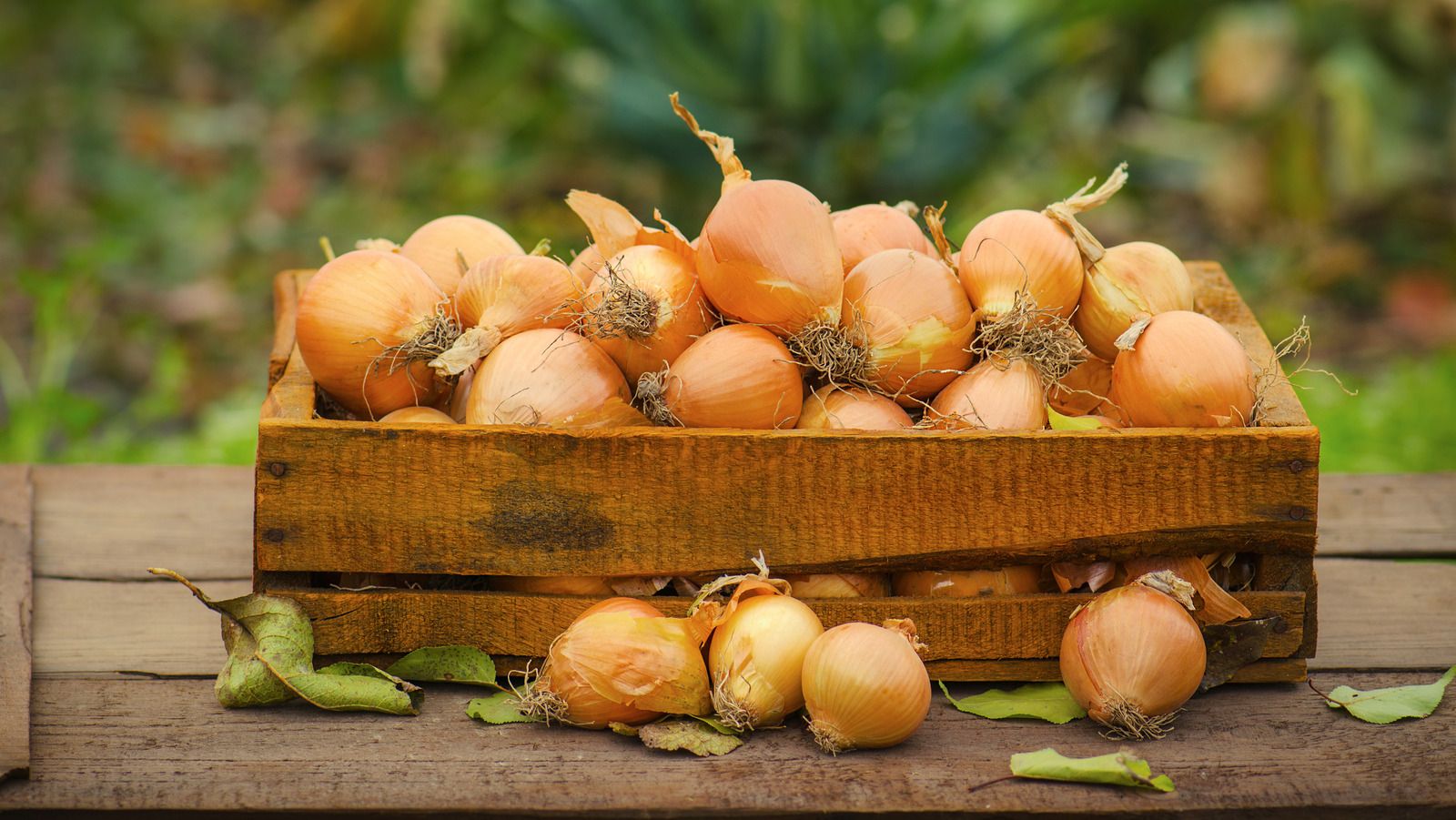 Here, we will also go through a few leading e-commerce sites to buy onions in bulk quantities.
Tradewheel.com
Tradewheel.com is a go-to marketplace for businesses to buy onions in bulk quantities. This site has got a dedicated product category for onions featuring third-party suppliers from the USA, Europe, South Africa, and many more countries. This exposure to the international market gives you an opportunity to source bulk onions from here despite the season or month going on. Many businesses like yours rely on use Tradewheel.com to get good deals because it:
Helps you find the right supplier faster

Features a variety of onions for sale

Promotes sellers who give the market's best prices
As Tradewheel.com helps you connect with international third-party onion exporters, you will find more options here than other e-commerce platforms listed here. Explore their product catalog and you will find all types of onions for sale. Not only that, but you also get to compare the offer among multiple sellers to make sure you get deals that no one else can match.
Whether you want to buy peeled, non-peeled, organic, or in any other form, Tradewheel.com always has a supplier to meet your needs. You only need to post a free RFQ or ask a seller for their offer to get amazing discounts that you may get nowhere else.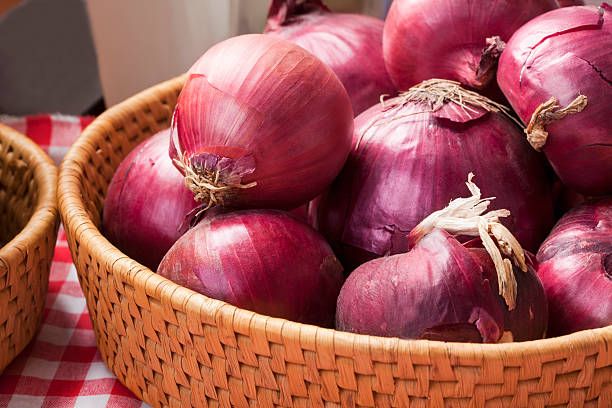 Onion Boy INC
Onion Boys INC is a dedicated site that only deals in different types of wholesale onions. It is basically a family-owned farm with three generations of experience. Their mission is simply to provide businesses with the best quality onions at good rates whenever they need them. They opened new farms in different parts of the USA to make sure they can keep their supply capabilities all year round. Currently, they have farms in:
Ohio

California

Michigan
Having multiple farms gives them an opportunity to grow onions in different sizes and colors. Therefore, regardless of your specific sourcing requirements, you can always rely on them to get the best onions available in the current market. They also provide custom packaging along with labeling solutions. If your requirements are urgent, you can pay a little extra to get quick delivery as fast as the next day. However, this offer is only for companies within the USA.
Their specialization in this niche and years of experience sets them superior to most of their competitors. All of their goods are also endorsed by Dr. Steve Sparks (A certified specialist from the ABBM). In short, you never need to worry about the quality you will get from here.
TradeIndia
India is one of the major onion-exporting countries in the world. They are known for their high-quality standards at good prices. As there are no more banned onion exporting, a large number of businesses are looking to connect with Indian onion suppliers. If you also want to connect with onion distributors from this region, TradeIndia is the perfect platform for you. Here, you should expect:
Best quality

Lowest prices

Flexible MOQs
TradeIndia is India's largest B2B platform that helps you connect with suppliers from different industries the farmers. Here, you can also connect directly with farmers to cut all the expenses of the middlemen. Even if you deal with the middlemen the quality and rates you will get here are mostly justifiable.
You can search for the goods you want to buy and ask relevant sellers for its price. Other than that, you can also post your requirements here and suppliers would look into your requirements and contact you with their best quotations. The sellers on TradeIndia do not give their best offer upfront. You should always ask for some discounts and in most cases, you will get a better deal. Some buyers also reported some scams here. Therefore, you should take precautions to avoid getting ripped off here. Ideally, you should only contact suppliers who have a verified badge to eliminate most of the risks involved.
Gurda Garden
When it comes to specialization, Gurda Garden has been supplying onions and Lettuce since 1978 at market-competitive prices. As they only deal in two vegetables, they have a focus on maintaining their standards for it. They have a rich history of maintaining it and only getting better over time.
To start this business, their primary goal was to sell fresh goods and they have been quite successful in it so far. Their onions do not wait on the shelves to get sold, they always have multiple orders even before they are completely grown. Therefore, they are also expanding their farms continuously and are present in different parts of the USA. When you deal with Gurda Garden, you should expect nothing less than fresh agricultural goods. Following are the types of onions that they offer:
Vexar Onion

Fresh Onion

White Boiler Onion

Red Onion

White Onion
They give both private label and Gurda Garden's label options. However, the prices for both can differ and you would have to contact their support staff to get quotations for it. Despite the packaging you select, their safety protocols remain the same and as they have a history of maintaining quality standards, many businesses rely on them to build a long-term trading relationship and they almost never disappoint.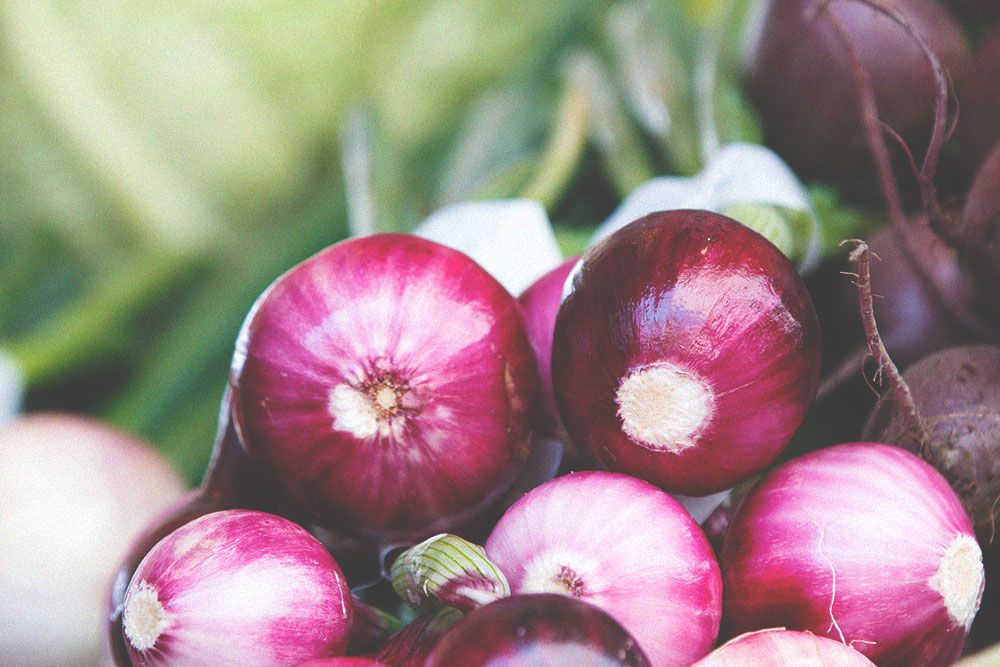 Gardeners Basics
Whether you want to buy bulk seeds, herbs, or anything garden-related, Gardeners Basics is a one-stop destination for all of them including onions. They sell their products with different packaging and labels. They deal in different types of onions as listed below:
White Sweet Spanish Onion

Yellow Sweet Spanish Onion

Red Onion

Red Creole Onion

Texas Early Grano
They only feature verified products to make sure you get the market's best options to choose from. You can also view their shipping policies which completely depend on the quantity and overall package of your order. However, if you are in the USA, it would be free and a lot more faster for you. If the onions are not fresh and are up to your expectations, you can also return them at almost no cost from your end. But, you should do it within 30 days of receiving them.
Usually, they do not provide custom packaging services to customers, but you can contact their customer support to get a quotation for that as well. They also give order tracking services to keep updated with the progress of the shipment. For that, you will receive a unique order tracking number on your given e-mail address that you can use on the USPS website (if your are located in the USA).
What are the Factors to Consider When Buying Onions in Bulk?
There are several factors and the criteria may also vary on the reason you are sourcing it. In general terms, you should consider the following:
Onions should be dry, firm, soft, and have no bruises on them

Make sure the packaging is suitable for onions

Compare the prices to make sure you always get good deals
Which time of the year is best to buy onions in bulk quantity?
There is no specific month when you should buy onions. However, you should always prefer to buy recently harvested ones. Its price and demand are also based on the freshness and latest harvested. Even though you may have to pay a little extra for it, but will be worth it.
How to store wholesale onions?
Most people have different ways to store it and these are a few good practices to follow:
Store them in a dry and cool place

Store them in a crate of mesh bag

Do not store them near fruits
After that, you should also keep a check on it on a daily basis to see if it has got any signs of spoilage.
Conclusion
There are hundreds of ways for buying onions in bulk quantities, but the most effective one is to go online and get offers from businesses with a strong reputation. It is usually preferred not to switch sellers frequently. Instead, you should look to build long-lasting relationships with onion exporters who can provide you with consistent quality in the longer run. You should always check the record of the seller you are dealing with to ensure you do not get scammed. Also, if you are importing onions the packaging gets a lot more important because it will be saving it from getting cut and bruised during shipment.