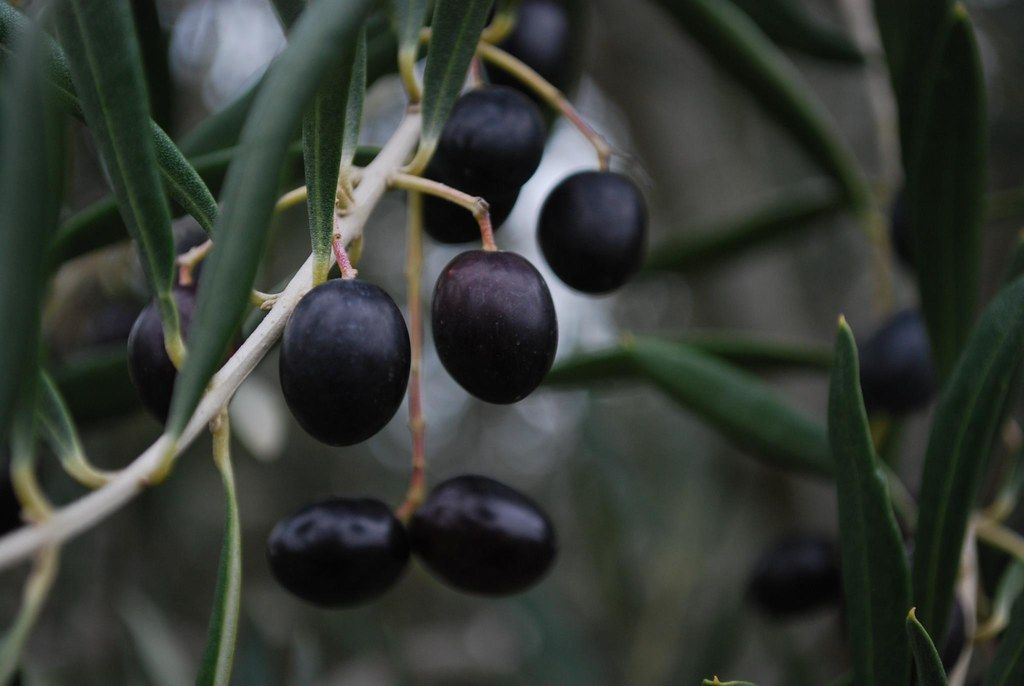 The global market for olives is expected to grow with a CAGR of 4.5% till 2027. The huge demand for olives in recent years is driven by the shift in the consumption habits of individuals. People are willing to adopt healthy eating habits, and as a result, olive oil is becoming a part of their regular diet.
Although the major production of olives is directed toward the processing of olives into edible oil, the trend for table olives is also on the rise. Therefore, the demand for olives is rising across the world, and it is expected to affect the industry positively in the long term.
Health Benefits of Olives:
Olives are a healthy snack and an essential ingredient in salads. They are an excellent source of vitamin E, minerals, and other powerful antioxidants. Studies show that they are good for reducing heart disease risks. Olives also contain Oleocanthal, which researchers believe can kill cancer cells. Not just olives, but even olive leaves have countless health benefits.
Buy Wholesale Olives Online:
Purchasing olives in bulk is no longer a problem, and we have B2B websites to thank. These business-to-business platforms have revolutionized conventional trading methods and made buying and selling goods easy and trouble-free.
If you want to buy raw olives in bulk, read along. This article will provide you with all the information you need about the top B2B websites from where you can source your desired products without any hassle.
Alibaba is a name that needs no introduction. This is one of the most popular b2b websites that has become a business hub for worldwide traders. With its cross-border trade operations in almost 47+ countries, it has more than millions of active Chinese suppliers and manufacturers on board. Alibaba is the most streamlined platform for many business services, with B2B being the most prominent.
You can literally get anything from A to Z from this website. Here you can easily find top-quality raw olives that you can source in bulk quantities for your business inventories. Alibaba lets you sign-up for free and gives you access to a variety of services, including online money transfer, mobile commerce, online shopping, and the option to choose and compare.
Just like Alibaba, the importance of Amazon can't be ignored. This USA-based e-commerce platform is one of the most used trading websites all around the globe. Amazon can offer the perfect market exposure for your business. It is also known as the retail titan in the e-commerce industry but has a massive B2B reach. Here you can easily find many wholesale raw olive exporters, suppliers, and retailers.
Amazon facilitates business by charging lower fees on large business transactions in specific B2B categories. You can easily find a plethora of verified raw olive suppliers and wholesalers from around the world on this website. Every day millions worth of deals are being made at Amazon. As one of the most used B2B platforms, it promotes transparency among traders.
TradeWheel.com is a leading B2B platform that is based in the USA and has been operating since 2003. They have gained quite a positive reputation over the span of a few years and have become one of the top platforms for all E-commerce activities. It serves more than 7500,000 registered users worldwide and helps them expand their businesses to new vistas. This platform has transformed into a market where the trade of anything and everything is quite easy.
You can find a massive directory of reliable and genuine suppliers and distributors on this website with ease. They have a dedicated category featuring a huge variety of top-grade fresh green olives that you can easily buy in your desired bulk amounts. The prices are market competitive, and the MOQs are also quite low.
Global Sources can be your go-to B2B medium to source bulk raw olives. It is one of the oldest Hong Kong-based online trading B2B marketplaces that has been operating for over 40 years. They have an excellent capture over the international market and aim to remove trading gaps among economies. As one of the largest retailers and e-commerce companies, it connects suppliers, buyers, and manufacturers worldwide, encouraging quality, timely, and smooth trading.
It is one of the best online websites where you can find dependable and reliable raw olive suppliers and distributors. This website has a massive variety and is known for supplying high-quality wholesale products to its consumers. Here, you can easily connect with your desired wholesale dealers of raw olives and place your order directly via their website. You can surely benefit immensely while browsing through this portal.
IndiaMart is just an addition to the pool of B2B platforms. Based in India, this portal has many buyers and active users globally. It is India's most powerful and influential B2B marketing website, with a market share of close to 60%. There are nearly 1.5 million sellers and 1.6 million visitors every day. IndiaMART also provides customers with basic and high-quality membership services.
In addition to the huge directories of suppliers and buyers, the platform is also credited for accommodating a stream of quality products assorted in its many different categories. You can find top-rated raw olive suppliers in Delhi, Mumbai, Pune, and multiple other cities on this website, and you can also request a free price quote for your orders. Using this website, you can procure raw olives at very inexpensive prices without any hassle.
Ultra can also be another great option for you to buy raw olives in bulk quantities. This b2b platform is comparatively less popular, but it's renowned for its active support and quality services that make it equally favorable for established and newbies.
As the name suggests, they deal in wholesale trading of various types of food items. You can browse their website and find all the products at reasonably discounted prices. They have featured top verified suppliers of raw olives from around the globe on one page. You can easily order raw olives per your requirements via this website with just a click.
THE BOTTOM LINE:
Each B2B firm mentioned here is known for its proficient capabilities and high-quality services in the e-commerce sector. They are the best places to find the perfect trade opportunities for your business. You can contact the representatives of these portals through their B2B website and find hundreds of genuine bulk raw olive suppliers or distributors without any trouble. Browse these websites yourself and choose the one that best suits your needs.