Demand for Wholesale rice is always in high demand. Some of its factors are the growing population and its acceptance worldwide. Conversely, increased taxes and poor weather conditions in leading rice-producing countries resulted in unstable princes. Therefore, most wholesale rice buyers like you are finding it challenging to buy export-quality rice at wholesale prices. Despite all the challenges, there are still several marketplaces and ways to avail low-priced deals without compromising on quality. Following are a few solutions that have helped businesses like yours get amazing price discounts.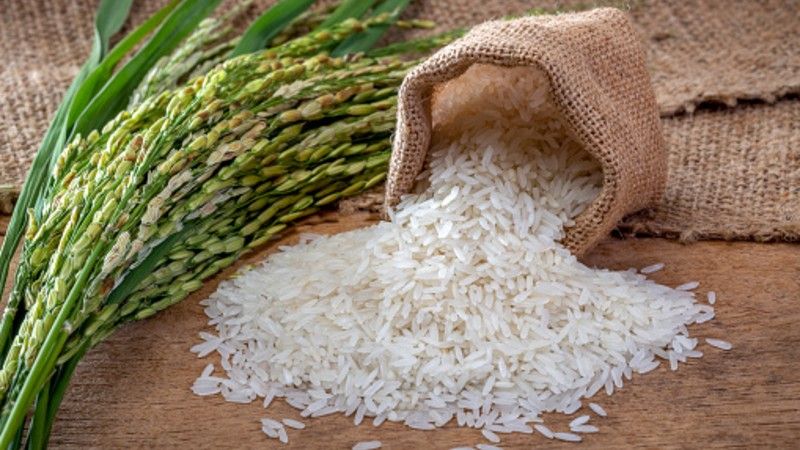 Buy Wholesale Rice from Local Farmers
When sourcing wholesale rice suppliers, there is almost no better approach than contacting your local farmers. It would help you save a decent percentage as middlemen's commission. As you are dealing with rice suppliers near you, it can also assist in minimizing the sourcing cost.
You can join local farming groups on social media to find local farmers within your country. For example, search for wholesale rice on Facebook, and find several relevant groups filled with relevant distributors. You can join relevant ones to get the latest updates from nearby rice farms. You can also contact sellers directly here and avail great discounts. Usually, farmers prefer to sell in larger quantities but offer lower prices. Therefore, it can be a perfect solution for businesses looking to source massive quantities.
As farmers harvest rice based on the season and several other factors, most farmers can provide a consistent supply of bulk rice. Thus, you may have to switch sellers if you need to source them more frequently.
Online B2B Websites to Source Wholesale Rice:
Tradewheel.com
Tradewheel.com is one of the first B2B marketplaces that you should visit to buy high-quality rice at wholesale prices. They have a diverse network of wholesale rice businesses that deal with different trading terms. Rice buyers in the USA, Canada, and several more countries rely on this site to find distributors they can rely on. With exposure to the global market, you can always source the finest quality rice without worrying about the season.
Most businesses that use Tradewheel.com for sourcing experience a faster and more secure experience than most other B2B marketplaces. As Tradewheel.com has got multiple verified sellers featuring their best goods, you get multiple options to choose from. You can always compare the prices and proceed with the one that offers the best quality and rates. Post your requirements as an RFQ or share it with exporters that look relevant to receive tailored offers. You would be amazed at the discounts you can get from here without compromising on the quality.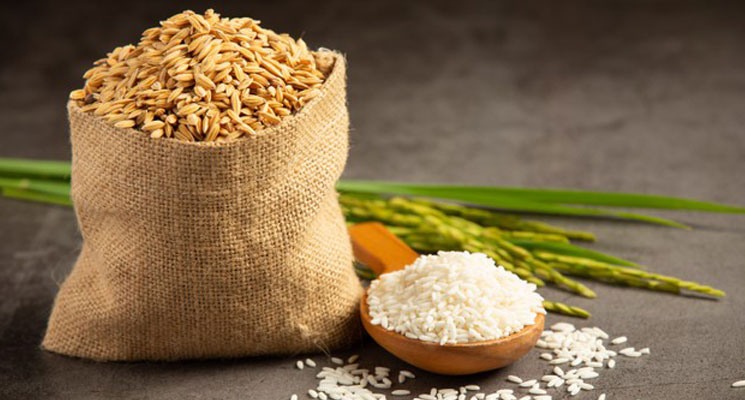 WebstaurantStore
Almost everyone in the food industry knows about WebstaurantStore. It was established back in the year 2004 with the purpose of helping businesses to smooth their sourcing experience and have a profitable business. Over the years, it has been quite successful for this goal and only getting better over time.
Currently, WebstaurantStore deals in a wide range of products in the food industry including rice. They offer multiple options that include jasmine, basmati, white, and many more types of rice. Their MOQs also vary based on which rice you are sourcing and your current location. For packaging, WebstaurantStore uses different containers that vary in size in between 5 to 50 pounds. Despite their massive supply capabilities, they deal at much lower MOQs compared to other sellers. For that reason, even if you are a new business or have a small quantity requirement, you can still rely on WebstaurantStore to get some great deals.
The shipping time period from Webstarant Store varies from region to region. They also ask for additional payment for transportation. However, if you place an order for more than 199 USD, you can avail yourself of a free transportation service.
F. Garcia Wholesale and Export
F. Garcia is a well-known wholesale rice company. It is a US Based business with all operations done locally. They have partnered with multiple rice farmers from different parts of the USA. It includes farmers who use standardized methods to offer you consistent quality over time. If you look at their customer reviews online you would find most of them to be quite positive even in the long run. Therefore, if you are in search of a distributor who can offer high-quality goods with consistent supply capabilities, F. Garcia should be your go-to platform for sourcing wholesale rice bags.
Currently, they are working with businesses in 20 different countries. They are aware of the compliance requirements to export goods and also tick all the required boxes. For all these reasons, you never need to worry about the quality you are going to receive from F. Garcia. Share your requirements with them and the offer you would be getting from them would surely amaze you. Despite the quality they offer, F. Garcia is mostly open to showing flexibility on their prices and MOQs, especially when they see a potential for long-term trading.
Yaseen Mills
Pakistan is one of the leading rice exporters. Farmers from this region are known for supplying premium-quality bulk rice to importers from the USA, Europe, and many more countries. From Pakistan, Yaseen Mills is quite a trusted name. They have been in this industry since 1982 and offer 100% organic and GMO-free goods. Their product offering includes super basmati, parboiled, steamed basmati, and a few more options.
They also share their entire procedure from farming, processing, and packaging to logistics. They also support the local woman workforce. All of their rice is hand-picked and never gets exposed to harmful pesticides throughout the procedure. However, they clean them at multiple stages and ship them in high-quality bags to ensure you receive rice in its best condition.
They have exported bulk rice to different countries for over 25 years. They offer complete door-to-door delivery with flexible payment terms. Here, you should expect nothing less than amazing quality goods, prices, and timely delivery.
Due to their commitment to providing quality that it is not easy to match, they have a high customer retention rate. You can also contact them to get customized offers for your requirements.
TradeIndia
India is another country from where you can always collect great deals for wholesale rice. TradeIndia focuses on offering lower prices than its competitors to stand out in the competition. Therefore, it is a go-to platform for most businesses with a small budget or quantity requirements.
TradeIndia only gets you and the wholesale rice distributor in direct contact. After that, the platform does not take any responsibility for scams and does have any payment gateway method. Therefore, you always need to extra step of verifying the seller's authenticity from your end.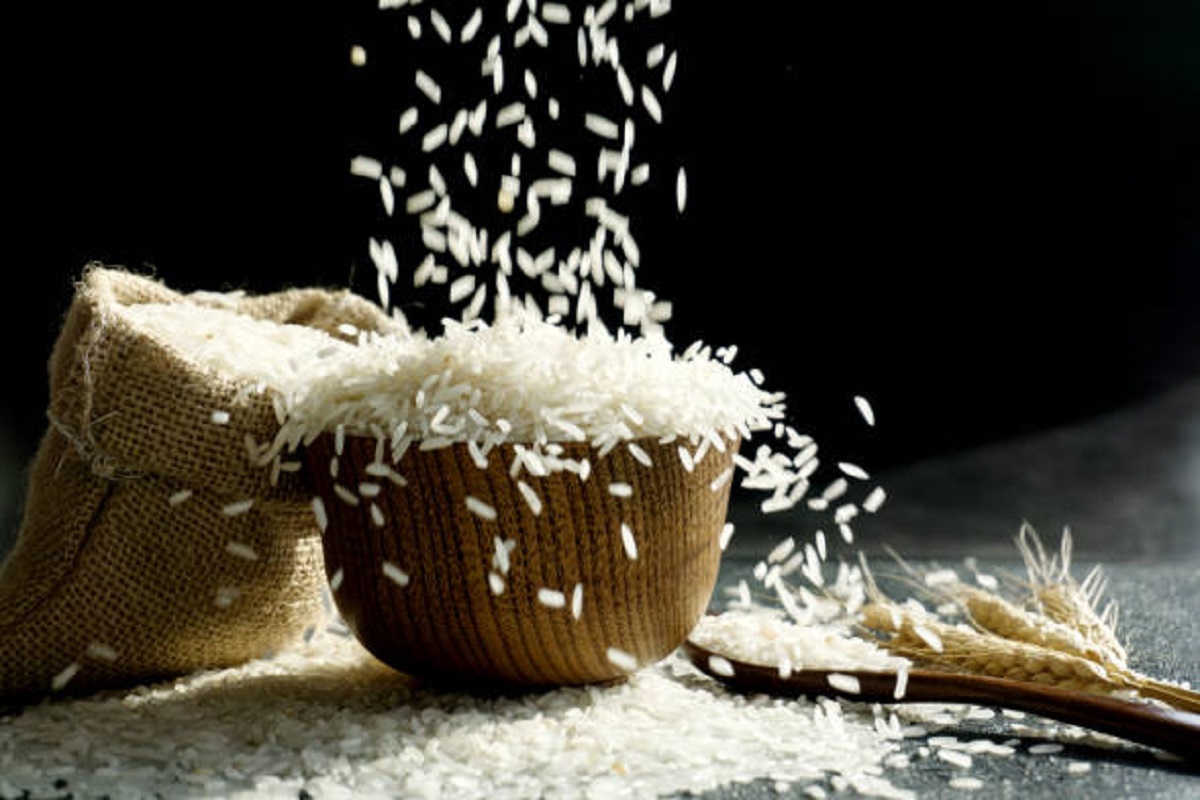 What is the Shelf life of rice?
The shelf life of rice heavily depends on how you store it. If stored correctly, white rice has an almost indefinite shelf life. On the other hand, brown rice usually last for around 6 to 12 months.
When storing it, you should consider the following elements:
Always store it in a dry and cool place

Use containers that can keep rice free from pests and moisture

In case of importing it, make sure the distributor is using packaging that complies with international standards to ensure you receive them in the best condition
What is the profit margin for reselling rice?
The profit margin varies based on the specific market you are targeting. However, considering the normal circumstances and an average customer base, you should have around 10 to 20% net profit margin to run your business in the longer run.
These numbers can also go higher and lower based on the market you are targeting. Yet, giving out some discounts, especially to first-time buyers can surely give you an edge and get to build a long-term and profitable trading relationship.
What factors should you consider when buying rice in bulk quantity?
There are several factors that you need to verify while placing an order for wholesale rice. The first thing would surely be to know the sellers' history or customer reviews. After that, you should also ask sellers for some of their samples to make sure that the quality they are offering aligns with your sourcing needs. When checking quality, the following are a few attributes that you should look for:
Size

Texture

Flavor

Nutritional value
Conclusion:
The rice market is comparatively very consistent. The demand size and trends do not change frequently here. However, the prices can fluctuate a lot based on external factors like bad weather, floods, or taxes. Therefore, finding good deals from wholesale rice distributors might seem challenging, but B2B marketplaces can help you. With a few clicks, you get exposure to the international market and compare all offers on a much bigger level. You can also reach out to your local farmers. It would not only help you empower small businesses but allow you to save on the middlemen's commission and other additional expenses too.