Are you a buyer interested in securing deals with renowned suppliers? Most procurers pay a lot of attention to the price of goods when they should be more focused on assessing the quality. What's the point of saving a bit of money if you don't receive standardized goods that will do well in the local and international markets?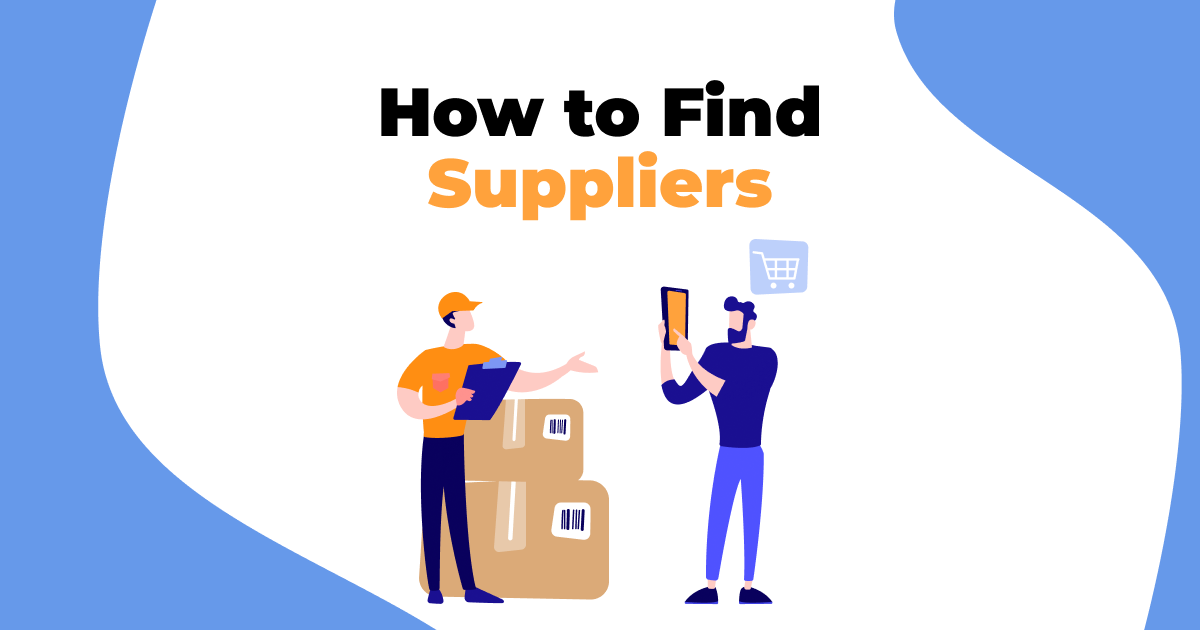 There are a few adverse outcomes of sourcing poor-quality goods. You may end up selling the inventory the first time successfully. However, there's a high chance of losing customers if the quality of your products does not satisfy them. Think about the impact on revenue of losing clients for a business selling products.
It can adversely affect your brand image, disrupt loyalty among customers, and lead to substantial irrecoverable losses, both monetary and non-monetary. Therefore, a buyer must never compromise on the quality of the products while purchasing. Prepare a budget by keeping this point in mind and look for suppliers for sourcing accordingly.
Here's how you can find the right supplier with whom maintaining a long-term buyer-seller relation effectively;
Check The Geo-Political Climate
This means assessing the political and economic conditions of the region where your supplier belongs to. You have to analyze the situation in the concerned region thoroughly by taking all the critical factors into consideration. You may come across a manufacturer providing high-quality goods and charging desired prices. However, it is of no interest to you if the manufacturer operates from an area where political and economic unrest is a possibility. Moreover, your country's relation with the supplier's region matters to a great extent.
Do The Suppliers Have All Certifications?
This is where it gets a little tricky. Suppliers make it slightly challenging for buyers to access and verify the required certifications. Making adequate verifications ensures you of the products' quality and the company. It tells you if the supplier is going to deliver on its promises and claims or not. A certified supplier is less likely to be involved in unethical, immoral, and illegal practices. You can also read online reviews about the supplier that seem interesting to discover others' experiences and base judgments on your findings.
Are There Any Risks Related To The Weather?
Is it safe to assume that we all get news of natural disasters severely affecting various areas worldwide? The news hardly reports the effects of such events on the supply chain. Needless to say, if a tornado hits your supplier's region, you will not get timely deliveries. The shipping and other freight charges could also go up as a result. This will ultimately hurt your business as you would not be able to satisfy clients' demands properly. Hence, take such factors into account while looking at potential suppliers.
Review Product Information Thoroughly
This is where you make sure the suppliers have the right products that suit your requirements perfectly. You can ask a potential supplier to provide detailed product descriptions, charts, 3D models, graphs, and other things that can prove helpful in learning about the stock your business needs. If a seller agrees to give everything, it means they value you as a buyer. Don't indulge in business dealings with suppliers who are hiding important information by claiming it's confidential or giving any other excuses.
Evaluate Suppliers' Customer Service
This relates to checking the support offered by suppliers to their buyers before and after the delivery of goods. You have to make sure the customer service provided by the supplier aligns with your business goals and objectives. For instance, if someone is running a manufacturing company, they need to have the raw materials supplier on speed dial in case something goes wrong during the production. Take a good look at their return policy to see if it agrees with you.
What Are Your Supplier's Delivery Statistics?
The answer to this question gives you a clear picture of the supplier's delivery performance. Suppose a company that claims to supply goods as you require but fail to provide their delivery history any other information related to it. This is undoubtedly a red flag as it shows that the supplier either doesn't track their deliveries or is insincere. You need to purchase products from a seller with favorable lead times and high on-time delivery rates.