Finding the right OEM/ODM products can be a make or break point for any business. While making such decisions, you must ensure the manufacturers have enough production capacities, consistent quality control, etc. To find such factories you need to invest your time and energy to minimize the risk of dealing with the wrong distributor.
In Japan alone, the OEM and ODM market is expected to grow to 2.4 Billion USD. Every year more and more businesses to market products rather than manufacture them. Thus, these numbers are expected to grow even further.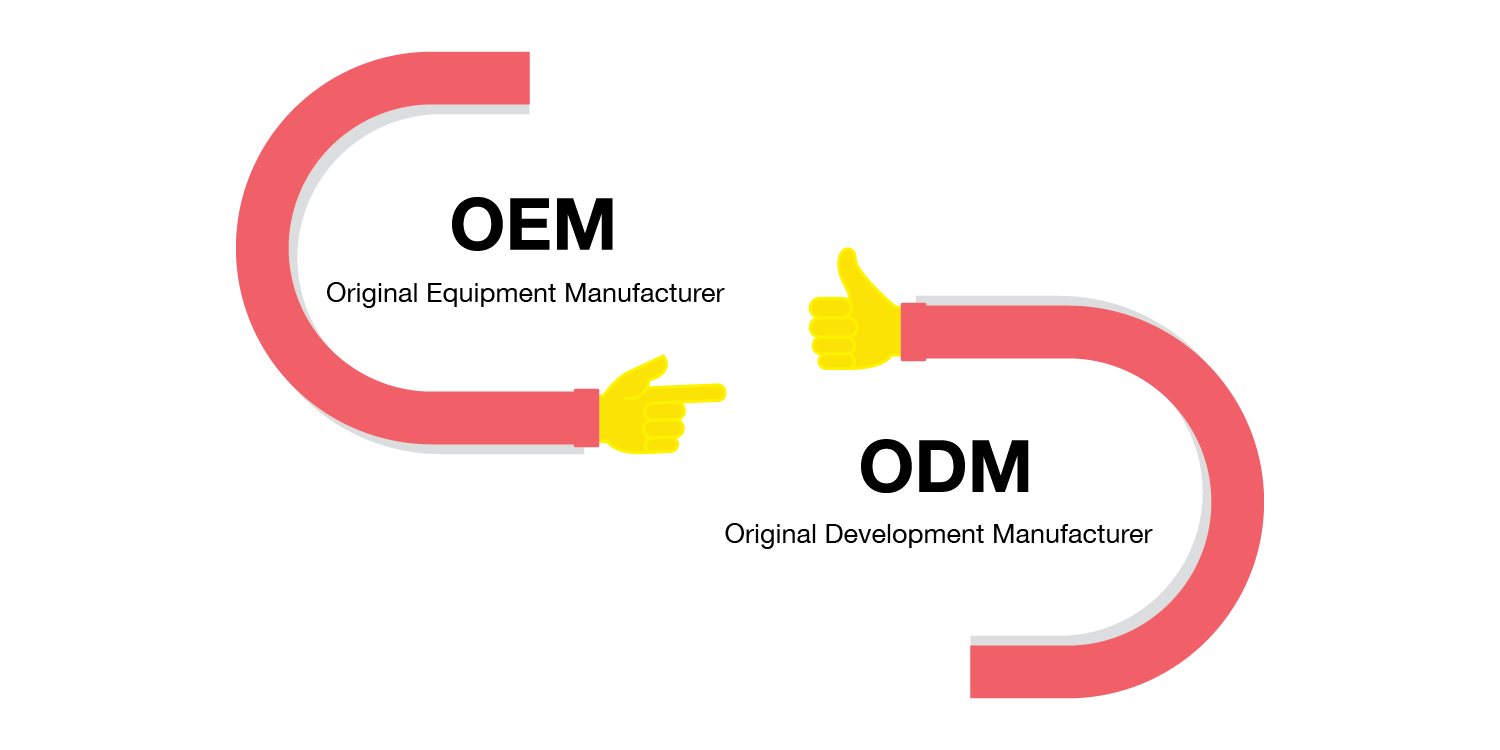 Top 5 B2B Online Marketplace sites for OEM/ODM Products
You should visit the top B2B platforms to trade OEM/ODM products:
Made-in-China

Tradewheel

OEM Secrets

Thomasnet

OEM Experts
Made-in-China
Seeing Made-in-China at the top of the list should not be a big surprise for anyone. They earned a revenue of 184 million USD in their last business year by helping companies connect with reliable original equipment manufacturers. This country is the hub of production units with relatively lower production costs; this is the perfect solution for buying top-notch goods at affordable prices.
Regardless of your specific requirement, you will always find manufacturers here who can offer you the best deals. Usually, their MOQs are slightly higher than what you expect from other marketplaces. Yet, if you have large-scale requirements or want to stock up with bulk quantity, this platform can help you.
How can I avoid scams on the Made-in-China platform?
Like any other platform, Made-in-China does not take any responsibility of such scams. Yet, you can minimize the risk by only contacting sellers with a history of working with businesses like yours. Firstly, search for the products you are looking for and in the Member Type section click on "Audited Suppliers" Now you will get a list of sellers whose companies were visited by Made-in-China officials and then given this badge.

Tradewheel.com
Tradewheel is a market-leading marketplace with dedicated categories for almost all kinds of products. It also includes several OEM/ODM products from every existing industry. It is a network of millions of traders from different parts of the world to expose you to the global market. Tradewheel has a user-friendly interface and it is a growing market.
Look for the goods you want to buy or post a free request for quotations there to avail amazing offers from exporters who have a history of working with businesses like yours. They also have separate pages filled with buying leads that sellers can contact for free, which is simply a gold mine for product suppliers.
Is Tradewheel a legit B2B Platform?
Tradewheel has a verified history of helping out several businesses to expand their reach to the global market. You can also view Tradewheel reviews on websites like Sitejabber, Trustpilot, and many more. Almost all of them have good ratings and positive responses from its users. Therefore, you can also trust it to get some good deals.
OEM Secrets
OEM Secrets is a specialized marketplace with an endless range of electronic parts and components. This platform is more like a search engine where you can search for any electronic component's model and you will get a list of relevant distributors along with their MOQs, in-stock, lead time, and pricing. It makes price and specifications comparison much simpler and faster.
Their primary focus is featuring manufacturers businesses can trust rather than only increasing its number. They have around 130+ suppliers and still have room for more sellers to join this platform. As their digital presence is also growing rapidly, it is a platform that every OEM/ODM product trader should visit at least once.
Are there any discounts or promotions available on OEMsecrets.com?
Usually, they do not have many discount events where you get flat off. Yet, many sellers are open to negotiating their terms and giving volume discounts to support different-sized businesses.

Thomasnet.com
Thomasnet is a trusted name in the B2B industry. They have a massive network of factories from all corners of the world. Simply search for the OEM or ODM products you want to source, and you will not be disappointed with the list they will provide. You can also use their filters to only view distributors with specific certifications, company sizes, locations, and more. From basic product designing to prototyping services, you will find relevant companies for all of them here with a single search.
They also have a supplier validation feature that gives you an opportunity to view suppliers who Thomasnet verifies. It boosts global importers' confidence and encourages them to place their orders. It is also an opportunity for sellers to list their products here, verify themselves, and increase their chances of getting more orders.
How many users use Thomasnet in 2023?
More than 1.7 million importers and suppliers use Thomasnet on a monthly basis. This number is also expanding every year, making global trade faster and simpler for everyone. Their revenue is based on giving premium membership to suppliers. Even though you can list your products for free here, it is recommended to get their membership to get better results and promote your OEM products to your potential customers.

OEM Experts
OEM Experts is a specialized business in the wireless industry since 2001. They have also worked with top brands and have a history of maintaining quality standards. In short, once you place your order here, you do not need to worry about the quality you will get from here.
OEM Experts is a major supplier of several eBay, Amazon, and Alibaba store owners. They differentiate themselves from the market by keeping up with the latest market trends and customer demands. They always focus on their research and develop innovative products that sell on platforms faster and give better returns.
Do OEM Experts allow Dropshipping for their products?
Most B2B platforms do not encourage dropshipping models, but OEM Experts is one of the few e-commerce websites that officially allows it. You only need to follow some of their terms and conditions.
Factors to consider while buying OEM/ODM products:
This is the list of factors that you should consider before sourcing OEM/ODM products:
1. Production capacity
2. Quality consistency
3. Certifications
4. Pricing
5. Lead Time
Yet they may vary from industry to industry; you can still get a basic idea.
Conclusion:
In a world filled with online marketplace sites, sourcing OEM products in bulk quantities is still challenging. But, it can get easier with the help of B2B websites that are available online. You should always check the manufacturers' history to ensure they have a good reputation in this industry. Other factors that you should be considering are their production capacities, location, and more. Collect multiple quotations and compare them before making a final decision to ensure you get the best deal available.