Finding trusted Chinese suppliers seems like quite a daunting task if you don't know where to look for them. China is one of the major player in the wholesale world and thus, businesses across the world are waiting for an opportunity to connect with Chinese suppliers.
China has been the world's biggest manufacturer for decades, it has become an important source of inexpensive products for businesses of all sizes. The quality of these goods has increased as well as the prices because of the high regulation environment and evolution of production standards. The markets have become extremely competitive with extremely thin margins, which have brought down the profitability of these manufacturers and suppliers. Manufacturers based in China have now started to conquer complex industries like consumer electronics.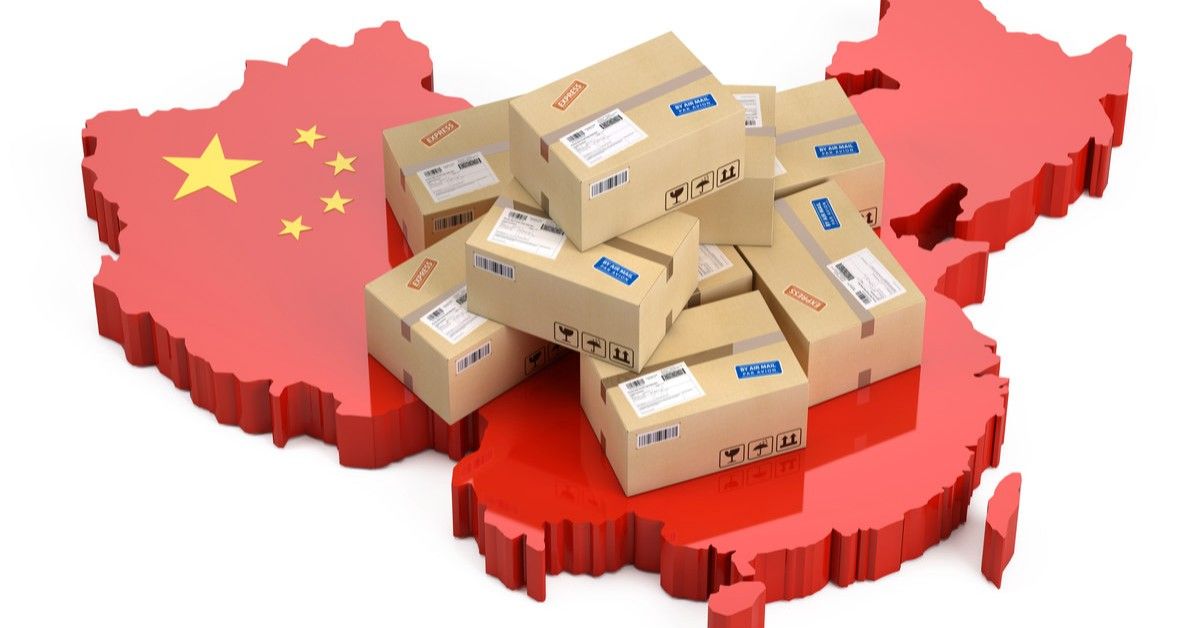 Finding a reliable Chinese supplier is one of the most vital steps in forming a business partnership. It could all go downhill or steer your business in the right direction. This could prove to be a turning point for your business, which will take your cross-border export to rise with success.
Why Import Goods From Chinese Suppliers:
Importing goods from trusted Chinese suppliers is easy because people don't even have to be there. It is an unnecessary hassle and impossibility for some because of not enough funds. With the digitization of industries, you don't even have to be in China to form a business partnership.
The easy solution is to ask the supplier to send you a product sample if you're satisfied with the sample, you can give heads-up to the seller. It's important to run a background check on these suppliers as many have turned out to be fake. You need to look for them in the right places to avoid any mishap.
There are countless ways to ensure that the business deal you make with any supplier is beneficial to you both. In this article, I will guide you through the process of finding the perfect Chinese supplier for your business. Read carefully and apply this to your business; you will surely find authentic Chinese sellers in no time.
Step 1: Where To Find a Supplier or Manufacturer in China
The most important step is to know where to look for a supplier/ manufacturer in China. Below I am mentioning some of the most widely used places to hunt for a reliable Chinese seller.
The Internet
Internet is the go-to option for businesses that are seeking to source products from China. When you search for a specific product supplier, search engines like Google, Bing, and Yahoo direct you to some of the best B2B platforms of China. These websites are meeting places for buyers and sellers from all over the world. Many renowned businesses from various industries use B2B platforms like Alibaba.com and TradeWheel.com to connect with top-notch suppliers.
B2B platforms host many verified distributors, suppliers, and manufacturers of various products. Finding reliable suppliers was never this easy. You can type your requirements and apply smart filters to reach the supplier from your desired location. These B2B portals allow you to successfully secure a sale with your favorite Chinese supplier. Reaching out to international suppliers without fear of scams is a feat that is achievable now due to the advancements brought to the industry by B2B platforms.
Industry Networks
This is another useful resource for meeting trustworthy Chinese suppliers of a specific industry. Recommendations by companies, trade bodies, competitors, and contacts in the business sector are some of the verified and reliable ones. These suppliers are already tried and tested therefore, the chances of scams are little to none. If your industry friends are nice enough to share the details of their suppliers with you, then consider the humongous task of sourcing products. The suppliers you meet by using your friend's influence in the industry will be nicer to you as they know you have contacts in the specific industry.
Referrals
Ask your friends and relatives to refer to a Chinese supplier to you in an overseas country. It has been seen that many of the customers are a result of introductions by one client to another. Referrals can also be made by friends from a separate niche industry from you. However, it is important that you still perform some necessary verification before finalizing a supplier. A simple google search will suffice. Also, asking for a sample product is smart move. You can check the reviews and company websites to assess the legitimacy of a certain supplier. Being careful in online dealings is always a good idea.
Trade Fairs
Tradeshows and trade fairs are some of the widely used methods to scout a reliable manufacturer. Visiting any famous tradeshow will allow you to meet and connect with thousands of suppliers of a specific industry. Chinese suppliers attend tradeshows and trade fairs quite religiously; attending them will give you an edge as you can get to know the potential suppliers. Your budget and the kind of product you require are dependent on your attendance at the tradeshow. Face-to-face communication will lessen your worries, and you will end up meeting the most renowned industry suppliers. This is by far the most foolproof method of connecting with sellers.
Step 2: Make a List of Suppliers
Your initial research will return with a large number of potential suppliers. You need to bring the list further down. You must finalize your requirement, price, and order volume to filter out the most suitable supplier for forming a business partnership with you. If you need 5000 pieces of an article, you must go to a factory which has 50 people working as full-time workers. If the article requirement is above 20,000, you need to go to a factory with 100 to 150 workers. Filtering the list of potential manufacturers and suppliers can be done by contacting them and letting them know of your requirements like:
Detailed information on the components you want to manufacture. You must specify whether these components need metal stamping, die casting, or plastic molding.

MOQ aka Minimum order quantity.

If you need a prototype or if you already have a sample of the product you need.

The material you wish to be used for your product.

The net price per item.
Step 3: Verify the Credentials of the Supplier
Now that you have shortlisted the trusted Chinese suppliers, you must verify their credentials. Some basic information can be found online; now, you need to speculate if they are the factory and not a middleman. Something google does provide satisfactory information, like if you are dealing with used clothes suppliers, try to visit the. Moreover, if they possess the technical expertise and production capability to deliver what they agreed upon. Sourcing businesses often visit the factory before making any long-term deal, so if you can visit China, this would be the best option for you. A good sourcing agent in China can also perform this task for you.
Conclusion

Looking for authentic suppliers and manufacturers is a complex process. If you spend quality time on finding a worthy supplier, it will prove beneficial for you in the long run. There is no perfect rule to decide who the best manufacturer is. We cannot apply the one size fits all method to this. Only extensive research and knowledge about your product can help you finalize the best supplier.