In today's industrial landscape, businesses constantly seek high-quality materials to meet their diverse needs. High-density polyethylene (HDPE) sheets have emerged as a versatile solution in various industries, from construction to packaging. If you're seeking reliable sources to purchase HDPE sheets in bulk for your business, this guide is your roadmap to success. We'll explore the top B2B websites where you can acquire premium HDPE sheets and some data-driven decision-making ideas and the rising demand for HDPE sheets so you can have a better idea.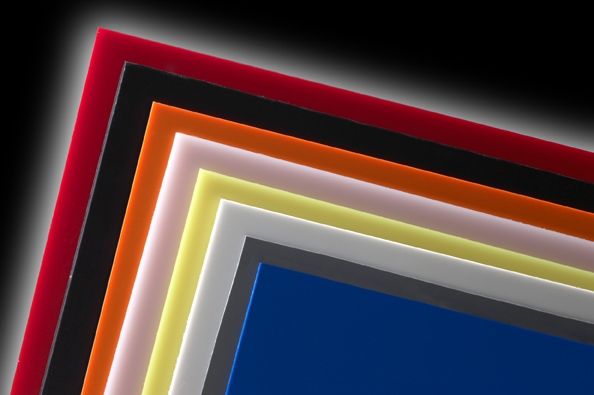 Data-Driven Decision-Making
When choosing a B2B website for your HDPE sheet procurement, it's crucial to consider factors such as product quality, pricing, shipping options, and supplier credibility. To assist you in making informed decisions, here are some relevant statistics:
According to a report by Grand View Research, the global HDPE market size is expected to reach USD 114.8 billion by 2028, driven by the increasing demand for lightweight materials in various industries.

Transparency Market Research reveals that the packaging industry accounts for a significant share of the HDPE market, with a CAGR of 4.4% expected through 2026.
The Rising Demand for HDPE Sheets
Before diving into our list of top B2B websites, let's understand why HDPE sheets have gained immense popularity. High-Density Polyethylene is a thermoplastic known for its exceptional durability, chemical resistance, and versatility. It's commonly used in applications such as:
Construction

: Due to their impermeability, HDPE sheets are used for liners in ponds, landfills, and water containment systems.

Packaging

: These sheets are ideal for packaging products like food, chemicals, and pharmaceuticals, providing a strong barrier against moisture and contaminants.

Agriculture

: HDPE sheets are used for greenhouse coverings, agricultural lining, and as protective barriers in crop cultivation.

Manufacturing

: They find applications for creating durable components and parts in manufacturing industries.
Top B2B Websites to Buy HDPE Sheets Online
Now that we've established the significance of HDPE sheets, let's move on to our curated list of B2B websites where you can purchase them.
Ningeplastics
Ningeplastics is one of the leading and well-known HDPE sheet websites, offering a wide range of high-density polyethylene sheet products and services to cater to various industrial and commercial needs. With a diverse selection of HDPE sheets available in different sizes, thicknesses, and colors, they allow businesses to find the perfect solutions for their specific applications.
Tradewheel
Tradewheel one of the best and highly reputed online marketplace places to buy premium quality HDPE sheets online at affordable prices. They offer a massive list of companies that are offering HDPE Sheets at reasonable prices. Due to the platform's extensive supplier network, companies can access a wide variety of HDPE products.
Alibaba
Alibaba, the global e-commerce giant, offers a vast selection of HDPE sheet suppliers worldwide. With a robust search and filtering system, you can easily find the specific type, thickness, and quantity of HDPE sheets you require. Additionally, you can read supplier reviews, view product certifications, and negotiate prices directly with sellers.
Thomasnet
Thomasnet is a leading platform for sourcing industrial products and services. They provide a comprehensive directory of HDPE sheet manufacturers and suppliers. Their listings are meticulously categorized, making identifying reputable sources for your HDPE sheet needs simple.
Global Sources
Global Sources is another trusted platform that connects buyers with suppliers worldwide. They offer a wide range of HDPE sheet options, including custom sizes and colors. Their integrated messaging system facilitates accessible supplier communication, streamlining the purchasing process.
U.S. Plastic Corporation
U.S. Plastic Corporation is a go-to source for HDPE sheets for businesses in the United States. They offer a wide range of sizes and thicknesses and have a reputation for prompt delivery and excellent customer service.
Tapplastics
Tapplastics is a retail plastic store that offers resins, fiberglassing supplies, HDPE Sheets, and various sheet plastic products. They have become the premier retail source for the do-it-yourselfer who enjoys the many home improvement projects that the world of plastics offers.
Sandhillplastics
Sandhill Plastics is a manufacturing specialist with nearly 30 years of experience delivering the highest quality products and services. They use 100% recycled materials for their product manufacturing. They offer various options related to HDPE product types and sizes.
ePlastics
ePlastics is a well-known plastic material fabrication services provider that is serving customers since 1914. They have a wide variety of key distribution centers across the USA. They are always ready to provide their customers with a large volume of orders. They offer sheets, rods, tubes, plexiglass shapes, and various engineering plastics.
Empowering Your Business with HDPE Sheets
HDPE sheets have revolutionized industries through their exceptional properties and applications. The B2B websites mentioned in this guide offer many options when sourcing essential industrial materials.
Remember to research suppliers thoroughly, compare prices, and prioritize quality. The world of industrial materials is at your fingertips, and with the right B2B platform, in a market that is becoming more competitive, your company can succeed.
Take action today, explore the websites mentioned, and empower your business with the versatility and reliability of HDPE sheets. Your future success may just depend on it.