If you are someone that's looking to purchase second-hand clothes in bulk amounts, then the first question that may come to one's mind is from where? That is where B2B websites come in handy.

Where to Buy Second Hand Clothes in Bulk USA?
Buying second-hand clothes and reselling them is a great business opportunity. Apart from being environmentally beneficial, it is also an economical choice. Online B2B websites can help you find and order second-hand clothes in bulk from the comfort of your home. Whether you are looking for wholesale leather jackets, or you wish to find jeans in bulk, these websites are enough to meet your all needs.
Recently, B2B trading websites have emerged as the most excellent solution for all bulk sourcing needs. These platforms have made online trading much easier and left behind all the conventional buying and selling methods.
You can connect to global bulk suppliers and order second-hand bulk clothes very easily via these websites.
Alibaba is one of the largest b2b platforms that has overtaken the e-commerce industry. It was founded by the Chinese business tycoon Jack Ma in 1999 and has become one of the top choices for consumers worldwide. You can buy anything you are looking for in bulk from any region of the world via this website.
The answer to "where to buy second hand clothes in bulk USA" lies in Alibaba. It is the perfect place to sell second hand clothes in bulk or order used clothes bales. It has a massive variety of second-hand clothes, including a huge range of African clothes. You can browse through their dedicated category and find all types of preloved clothing items at highly reasonable prices. They have featured top suppliers and exporters on their website that you can get in touch with easily and order your desired products with just a click. Being a dynamic b2b portal, Alibaba also offers online money transfers, online auction hosting, mobile e-commerce, and online shopping to its users.
Stop wondering "how to buy second hand clothes in bulk" and join Tradewheel.com. It is one of the fastest-growing online b2b marketplaces for finding genuine suppliers and wholesalers of second-hand clothing. It is a USA-based b2b platform that serves millions of buyers and suppliers from over 190 countries and all regions worldwide. It is not a vertical b2b clothing website, yet it can be really helpful for you in sourcing grade-A clothing bales for sale. The prices here are also very reasonable, and the MOQ requirements are also quite low.
You can register yourself for free on Tradewheel.com, connect with any of your preferredsecond hand bulk clothes exporters or distributors, and obtain free price quotations for all your bulk orders. It is assured that you will not return empty-handed once you have landed on this platform.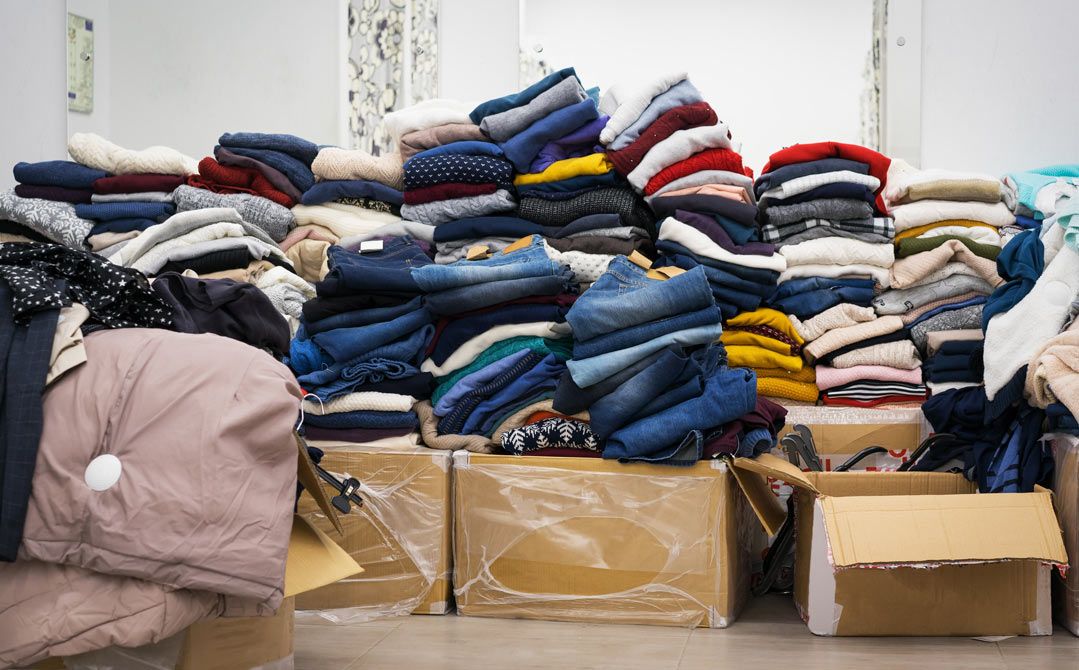 Global sources is one of the oldest b2b trading portals that is based in Hong Kong. It's not only an online product-sourcing hub but also a trade show facilitator. This platform caters to a massive list of wholesale buyers and is perfect of you are wondering where to buy second hand clothes in bulk USA. With significant experience in the e-commerce industry, this platform is known to have achieved the association of 94 of the top 100 retailers. Global sources consist of a wide network of business traders belonging to China, Taiwan, and Hong Kong that you can get in touch with. Their website has a huge variety of used clothing items that you can buy in bulk for your business inventories.
Made in China can be an ideal option if you are looking to source second-hand clothes from leading wholesalers and distributors in China. The platform prides itself on presenting its customers with an effective b2b solution. It has been assisting thousands of buyers and consumers around the world in sourcing wholesale Chinese manufactured products for their businesses. Before its existence finding and talking to Chinese suppliers was a challenge. The best feature of this website is its innovative and handy features, which smooth exploring, navigation, and connection. You can expect to get closer to the vast range of second-hand clothing items via this website. With a strong customer foundation, this platform is recognized for entertaining diverse industries, manufacturers, importers, and exporters.
IndiaMART is a leading b2b trading forum that has been operating for more than 26 years. Every buyer easily finds the products they are looking for due to the website's highly user-friendly attributes and well-thought-out technology. It has become one of the most trusted platforms to sell second hand clothes in bulk. Furthermore, they not only offer a wide variety of products to its visitors and users, but their affordable and unmatched prices are one of the main features. This web portal features a massive collection of preloved clothing items for all your bulk purchasing needs. You can easily access a huge directory of Indian suppliers and wholesale dealers via this website and order second-hand clothing bales.
Go4WorldBusiness is one of the leading names for sourcing bulk second hand clothing. This website is a top b2b forum where you can easily find multiple exporters, distributors, and manufacturers that deal in second-hand clothing items. They have featured verified suppliers from all across the globe on their website that you can directly connect with. Moreover, they have also displayed each supplier's rating, which can make your choice even easier. You can sign up on this website for free and get price quotations for your orders with just a click. This website can help you source wholesale preloved clothes in bulk quantities for your business without any hassle.
Conclusion
A good B2B clothing website is definitely the one-stop solution for all bulk sourcing needs. You can easily find suppliers and wholesale dealers for used clothing items from across the world via these platforms and shop in the comfort of your home.
All the above-mentioned B2B websites are a few of the top names in the e-commerce industry that can be the ideal choice for helping you in purchasing second-hand clothes and much more. You can give them a try yourself and find the one that suits your needs the best.