Chocolate is in great demand, yet the right one can be challenging. Most newly launched brands, restaurants, and retail stores have distinctive requirements, budgets, and expectations. Therefore, finding the right seller can be challenging unless you use the right platform. In today's world, online B2B marketplaces are considered the best place to look for authentic wholesale chocolate distributors. It helps you expand your reach to a large market and connect with genuine sellers with only a few clicks.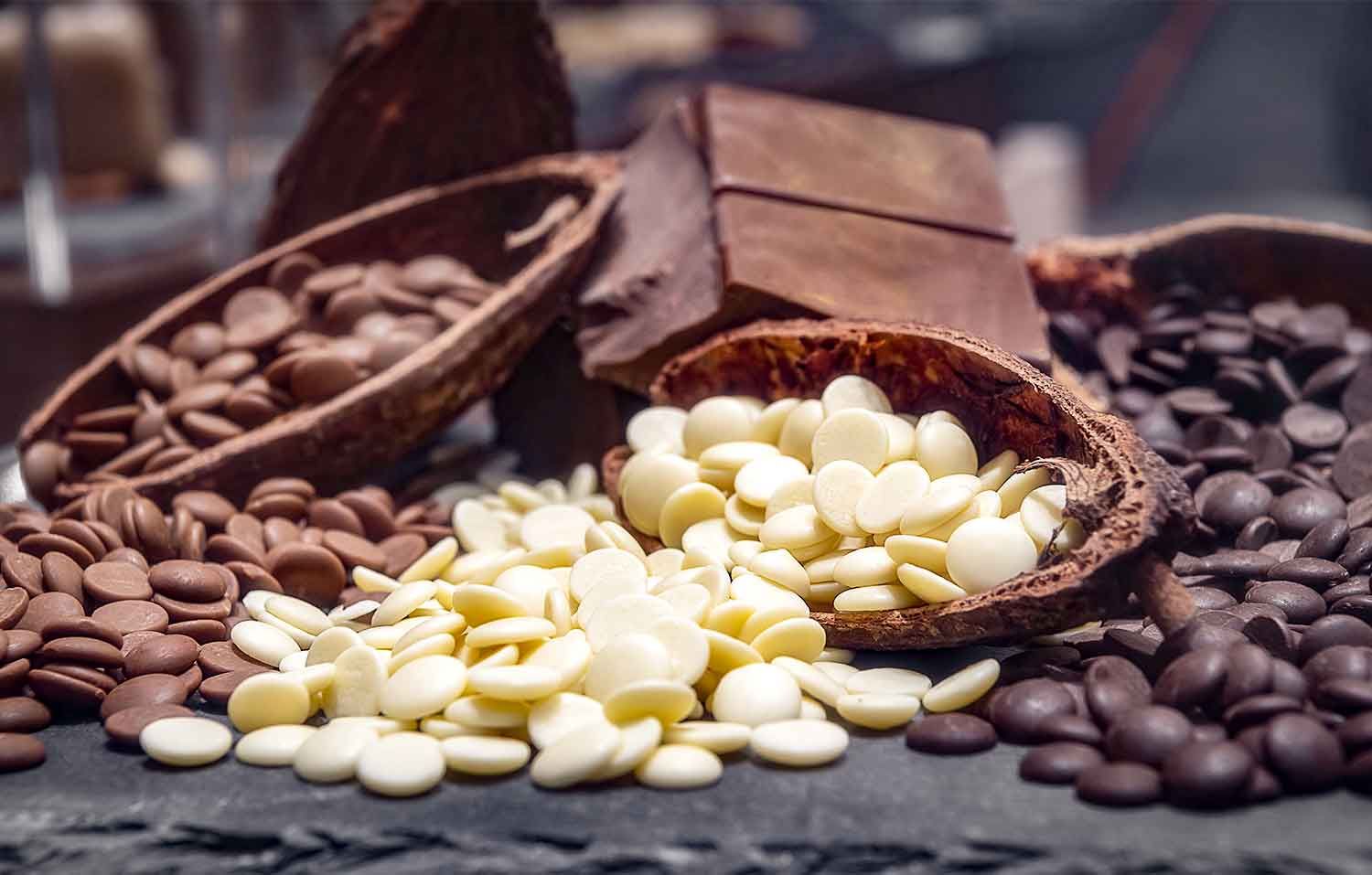 Online Directory to Find Wholesale Chocolate Distributors
Following are a few B2B E-Commerce websites to contact the top chocolate product suppliers.
Tradewheel.com
Tradewheel.com is ranked among the top B2B E-Commerce websites. It has been around for several years and has a massive list of wholesale chocolate suppliers from the USA, Europe, China, and many more countries. No matter what type of bulk chocolate you want to buy, or what your quantity needs are, you can always count on Tradewheel.com to get great deals that no other site can match.
Being a marketplace, buyers can explore endless options with only a few clicks. You can post your requirements as an RFQ or send them directly to relevant distributors to receive personalized offers accordingly. Many companies use it to receive discount offers for goods that are simply the best in quality and affordable. You can also use it to have a similar experience.
Whether you want to buy branded chocolates for your retail store or looking to start your own chocolate brand by collaborating with a private label distributor, Tradewheel.com has relevant manufacturers for all of them. Despite your specification requirements, you are always only a few searches away from getting it.
Royal Wholesale Candy
Royal Wholesale Candy was established in 1990 with a single goal to be the best candy supplier in the digital world. They are continuously working towards this goal and expanding their product range. Currently, Royal Wholesale Candy offers a variety of chocolate brands and types. Chocolate chips, chunks, blocks, or anything else supply almost every chocolate product you would ever need for your store.
They are operating a 25,000-square-foot climate control warehouse, which helps them carry a great inventory of fresh confectionery goods. Throughout their rich history, they have worked with multiple brands, and you can see their reviews, too. They have satisfied most of their customers by consistently maintaining a certain quality standard throughout the years.
You can look around their product catalog to find their wide range of chocolate options. They also have a specific section for seasonal or event specials. Feel free to contact their sales team and share your expectations to receive a customized offer accordingly. They are always working on unique chocolate projects that create great customer demand. Thus, their entire product range keeps expanding with chocolate that simply flies off the shelves.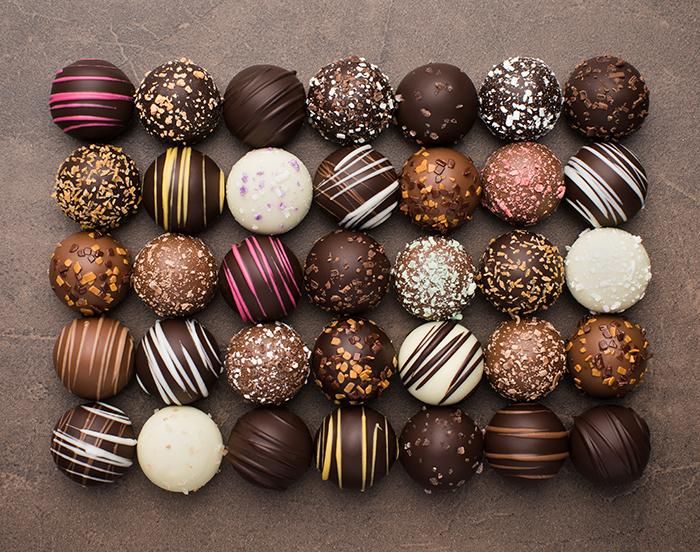 Santa Barbara Chocolate
Santa Barabara Chocolate is a US-based chocolate supplier that supplies the best confectionery items for eating pleasure. They have worked closely with several businesses and helped them become well-known brands. For that reason, there is no doubt about their supply capabilities. Santa Barbara has their representative in London, Los Angeles, and many more locations to expand its reach all over the world.
They have one of the best customer service and distribution policies that can exceed your expectations. With their experience and dedication, they know what it takes to produce chocolate that would stand out among its competitors. To ensure consistent production, they have partnered with multiple raw material suppliers. Therefore, Santa Barbara Chocolate has a strong reputation for delivering their goods accurately on the given deadline. Santa Barbara Chocolate might be the perfect solution for you if you are also one who likes to place urgent orders.
If you are searching for a long-term partner, Santa Barbara Chocolate can be one of the best exporters for you. Their goods are also Kosher and Parve certified. Their variety also includes several vegan options to delight that specific market segment.
Appleton Sweets
Most chocolate retailers choose Appleton Sweets to buy chocolates in bulk quantities. They have been in this industry since 1945 and have built a strong reputation. They offer more than 3,000 branded chocolates and own a few private-label products. Appleton Sweet supplies different types of sweets, bags, and jars to buyers. Appleton Sweets always focuses on their product's availability and has a stock to dispatch. Thus, even if your requirements are urgent, you can always count on them to meet your sourcing needs.
You can browse through their product catalog to find an endless variety of chocolate bars for sale. You should always expect low prices to maximize your profit margins from them. They not only stock up on local chocolates but focus on featuring multiple brands from different countries. Therefore, the range of goods available on Appleton Sweets would always be unmatchable.
They source their goods in large quantities directly from the manufacturers. After that, resell them to buyers for smaller MOQs and the best prices, They dispatch all orders they receive within 2 to 3 business days. While placing your orders, you must ensure that all the information, including address, is accurate because their entire delivery operations are automated and not checked by their staff.
Webstaurant Store
Webstaurant is one of the leading restaurant supply chain companies. They feature a vast network of more than 342,000 products that comprise everything a restaurant would need, including chocolates. Large-scale businesses, restaurants, retail stores, or individuals can also place their orders here due to low MOQs and great pricing strategies. Yet, it is mostly popular among restaurants.
Their wide range of bulk chocolate includes a wide range of chocolate chips, nibs, couverture, and a lot more. Webstaurant Store is known for only featuring top-notch products. Thus, you can always be confident about the dealing you are getting from them. Webstaurant offers free shipment for orders over 50 USD. You can also take a look at their shipping terms. In the market, they are known for fast shipments and sticking to the deadline.
It does not matter if you buy wholesale chocolates frequently or urgently; their great supply capabilities will always be enough to meet all your operation requirements. Many businesses use Webstaurant Stores to keep their inventory filled with the finest chocolate that appeals to the customer and sells faster. They also give great customer service to help you find and order what you need.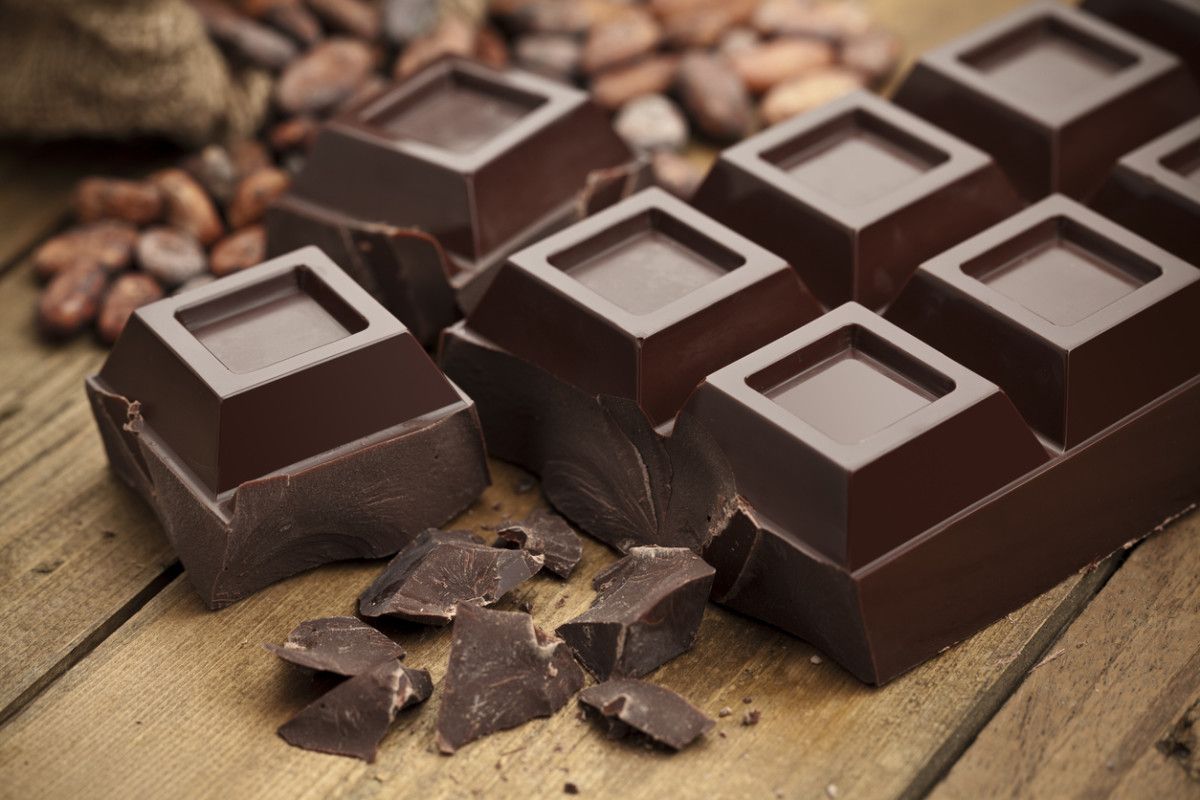 Bargain Wholesale
Their name Bargain Wholesale, also gives an idea of their entire business structure. Every marketplace works on some factors that make it different from its competitors. For that, Bargain Wholesale promotes third-party chocolate candy wholesale distributors that offer the market's lowest prices. You can also get order volume discounts by placing orders for large quantities. Therefore, it is one of the first sites businesses visit to make small-sized orders or avail of discount offers.
It is a US-based marketplace that supplies various FMCG products, including confectionery items. Their low MOQs and affordable prices support chocolate retailers. You can always expect the lowest prices for high-quality goods. The distributors of Bargain Wholesale are selling multiple brands and goods in high demand.
Bargain Wholesale is most suited for retail stores. It gives personalized services to all of its buyers. You would get a dedicated account executive to help you throughout the product choosing, buying, and shipping procedure. You can consider it an opportunity to relax your mind sourcing and use that energy towards other business operations. Moreover, you would not be the first business to simplify its procurement.
Made-in-China
If you are in procurement, you should be aware of the significance of Made-in-China within this industry. It has been operating within this market for several years and has helped numerous businesses save on their procurement budget while uplifting their inventory standards. This is due to the low prices they offer. If you want a combination of low price and top-notch quality, Made-in-China is a website you must try.
The major share of sellers' factories on Made-in-China consists of small to medium-sized factories. Thus, they can also show some flexibility in their trading terms to get the order.
What to Look for In a Chocolate Wholesaler?
These are a few factors that you should consider when buying wholesale chocolate.
Recommendations and Reviews
The first and most important factor is to check the seller's online reviews. It would give you an idea of the seller's credibility and how they worked with their previous clients. You can also contact your direct connection and ask them for suggestions.
If you are buying from a white-label manufacturer, you can also ask them to be transparent in their operations and supply chain to be sure they are using ethical practices.
Quality and Variety
You should always prioritize chocolate's quality over price. It can help you build more profitable trading relationships with buyers and sellers. You can also ask for new flavors or a variety to stand out in today's saturated market. Even though reliability on a single vendor is mostly not recommended, if they have a good track record, you can surely go for that option, too.
Terms and Pricing
Every chocolate manufacturer has different prices, terms, and conditions. When placing an order, make sure you are aware of them. You should also be aware of their supply capabilities to understand how to maintain your inventory in the long run. If you are running a small business, you may look for low-priced deals even if it results in switching suppliers. But it is recommended to build a long-term trading relationship that benefits the parties.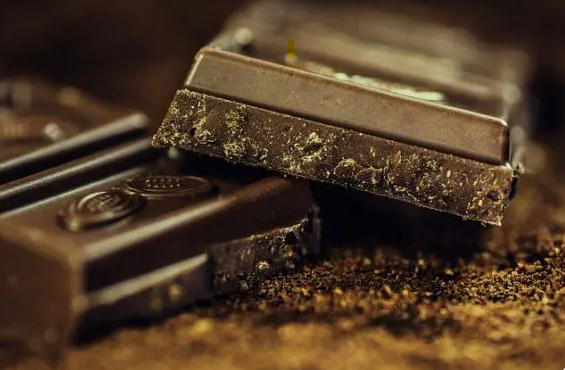 Frequently Asked Questions
Following are a few commonly asked questions by bulk chocolate buyers.
What are current chocolate global market trends?
Chocolate has a market size of more than 111 Billion USD in 2023. The fastest growth in its demand is recorded in North America and Europe. Slowly and steadily, many buyers are shifting towards sustainable chocolate options. Even though it is growing quickly, it is still expected to remain a small segment of a larger market. Most customers also prefer premium chocolate options even if prices are slightly over standard ones. To make a chocolate premium, brand reputation is a crucial factor.
Is selling bulk chocolate profitable?
Of course, chocolate has a massive market that comprises segments of different ages and behaviors. Their demand is also on the rise at almost every event. Therefore, selling bulk chocolate is a very profitable and easy business. Despite all the top brands within this industry, there is always room for new sellers to join, as this market has an easy entry for newer brands. Even targeting a small niche can build up a great chocolate brand if the right strategies are implemented.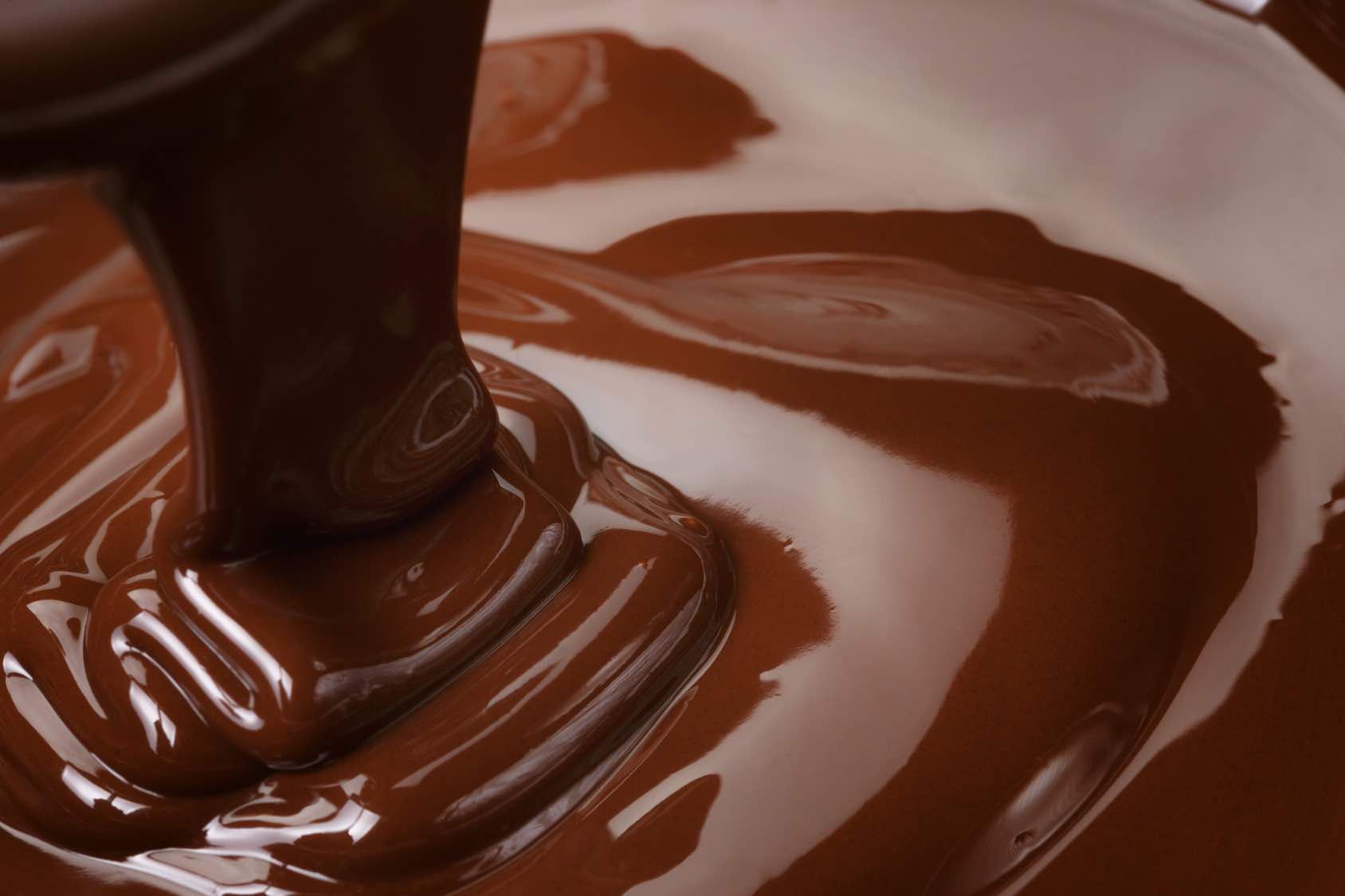 Conclusion
If you can access the internet, finding a credible chocolate wholesale supplier should not be an issue. Almost all chocolate distributors have an online presence, but the real challenge is to find the one that understands your needs and has the capabilities to fulfill them. Therefore, most businesses like to collect multiple offers, compare them, and select a seller that perfectly matches your needs. The chocolate market is divided into several small segments. You need to look for the brands or tastes that your targeted audience prefers. While making a procurement decision, you should prioritize factors like long-term trading potential, quality, and reliability over prices.