Vietnam is located in Southeast Asia and shares borders with China, Laos, and Cambodia. It has a population of over 97 million people, making it the 15th most populous country in the world. It has become an increasingly attractive destination for businesses seeking to expand their operations in Southeast Asia.
The Vietnamese market is diverse and dynamic, with many options available for both buyers and sellers. Its revenue in the eCommerce market is expected to reach US$13.36bn in 2023. As the country's economy continues to grow, so does the count of Vietnam B2B websites.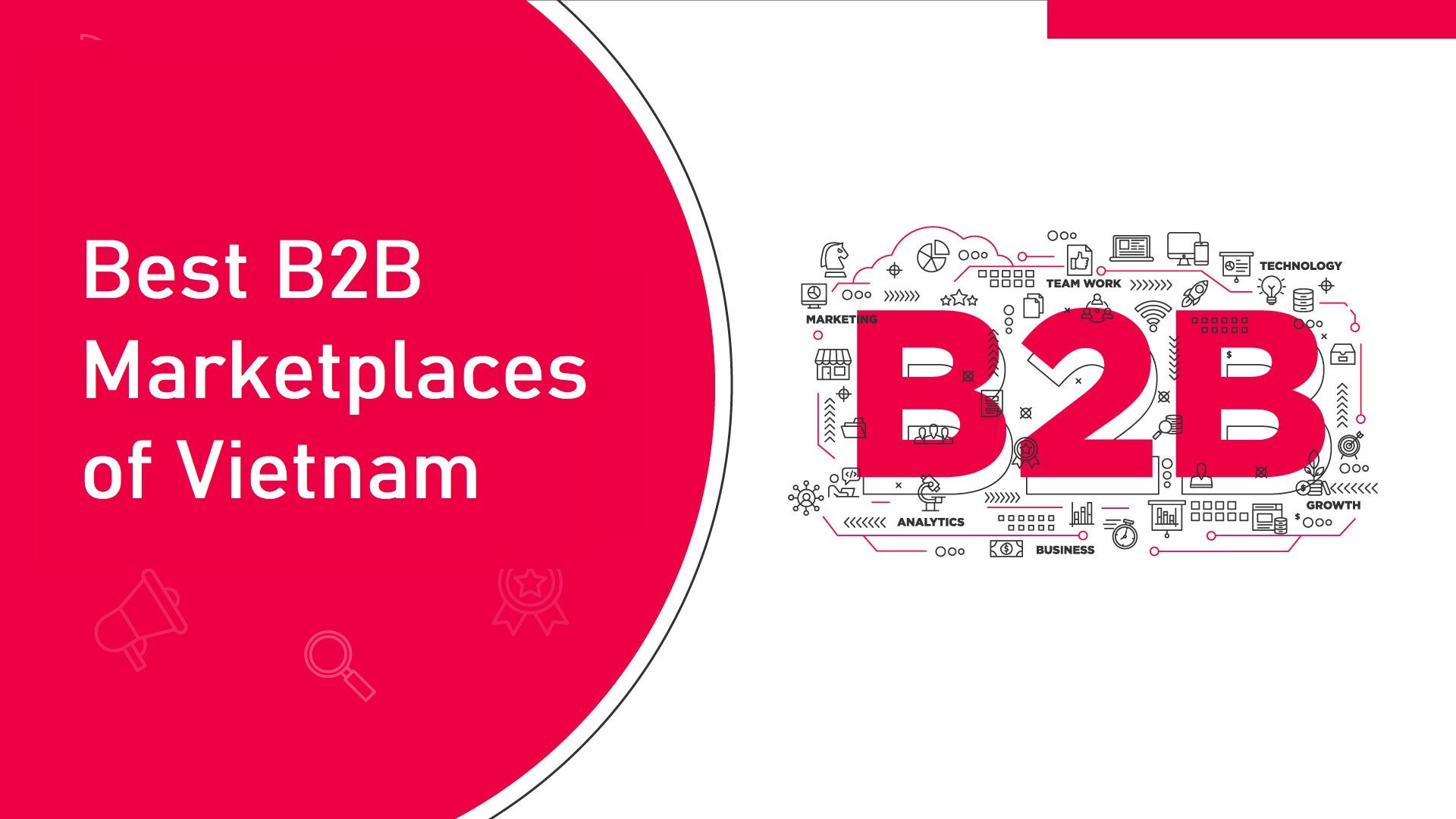 Why B2B Marketplaces are Important?
Business-to-business or B2B marketplaces are currently one of the best sources for business traders around the world to reach international markets. They are made to connect one business with another. Buyers and suppliers can come together on these platforms from around the world to carry out business transactions smoothly.
B2B websites are Facebook to traders. Where buyers and suppliers can connect but instead of catching up on lives, they catch up on business opportunities. These websites are playing a significant role in the industry of Vietnam. Businesses from all over the world are relying on such sites to help them reach the Vietnamese markets.
BEST B2B MARKETPLACES FOR VIETNAM
Vietnam has become a growing and vibrant market, with many online and offline platforms that allow individuals and businesses to buy and sell goods. After careful evaluation of hundreds of B2B websites, we have created this exclusive list of the best online b2b websites for Vietnam.
Tradewheel.com
Tradewheel.com is a top Vietnam b2b marketplace that provides sourcing, manufacturing, and supply chain management services to businesses in Vietnam. It's based in the USA but has operations all around the world. This online platform allows companies to connect with suppliers and manufacturers in Vietnam, making it an excellent resource for businesses looking to source products or outsource production. This company caters to a wide range of businesses, from small and medium-sized enterprises to large corporations. It also provides services such as supplier identification and qualification, product sourcing and procurement, quality control and inspection, logistics and shipping, and a lot more. Moreover, this platform is easy to use, and its advanced search features allow users to find products and services quickly and easily.
Alibaba Vietnam:
Alibaba is the most popular B2B marketplace in the world, and its Vietnam b2b portal is no exception. With a vast network of suppliers and buyers, Alibaba Vietnam is an excellent platform for businesses looking to connect with potential partners and customers in Vietnam. Traders can find multiple business opportunities in Vietnam via this website. This platform let the sellers or exporters reach a massive target audience, selling their products and helping them generate huge profits. While on the other hand buyers from around the world can source products directly from Vietnam from the authorized suppliers on this platform. Alibaba is known for providing the best solutions to all kinds of business transactions. They have excellent customer service, secure payment methods, and fast shipping service.
Vietnam B2B Direct:
Vietnam B2B Direct is a sourcing and procurement company based in Vietnam. It was founded in 2009 and provides a range of services to businesses looking to import products from Vietnam. The company has a network of over 500 Vietnamese manufacturers and suppliers across a range of industries, including textiles, furniture, electronics, and food and beverages. Vietnam B2B Direct works with businesses of all sizes, from small and medium-sized enterprises to large corporations. The company's team of sourcing and procurement experts are familiar with Vietnamese culture, business practices, and regulations, and work closely with clients to ensure their sourcing and procurement needs are met. Moreover, Vietnam B2B Direct has received positive reviews from clients for their professionalism, responsiveness, and expertise in sourcing and procurement in Vietnam.